Cyber insurance: Brokers' key questions answered | Insurance Business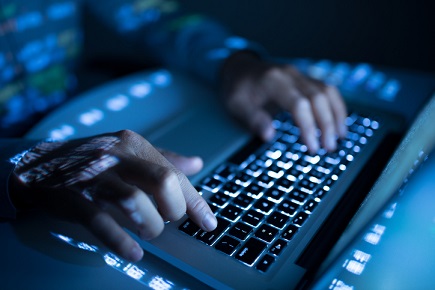 Cyberattacks are the crime of the 21st century. Every week there's a new headline screaming 'DATA BREACH,' meaning yet another organization has been brought to its knees by hackers. With cases like the Equifax and Marriott breaches dominating global conversation, it can be easy for comparatively small Canadian businesses to feel far away from cyber risk … but nobody is safe in this day in age.
The annual cost of malware- and people-based cyberattacks, such as social engineering and phishing, against Canadian firms reached US$9.25 million in 2018, according to research by Accenture and the Ponemon Institute. The frequency and severity of cyberattacks is on the rise, and the need for greater cyber insurance uptake is becoming far more imperative around the world.
Read more: Everything you need to know about cyber insurance.
A recent survey by a Silicon Valley analytics firm revealed that cyber insurance take-up rates among Canadian companies are growing. In 2018, about 40% of Canadian firms purchased full coverage cyber insurance, compared to just 18% in 2017. Furthermore, the percentage of Canadian businesses that reported having no cyber insurance coverage at all, dropped from 36% in 2017 to 22% in 2018.
These statistics show that Canadian businesses are travelling in the right direction when it comes to mitigating and transferring their cyber risks – but there remains 60% of the commercial marketplace that need convincing. To help the Canadian broker force with this significant task, Insurance Business Canada has put together an exclusive cyber whitepaper.
The whitepaper features insight from four experts in the cyber insurance space, who have shared their perspectives on emerging trends, crucial policy details and how to convince clients of the necessity of cyber coverage. It outlines changes in the cyber risk landscape, innovations in cybersecurity and data protection, and runs through best practices for securing investment in cyber policies.
"Cyber insurance has had an extensive amount of coverage across the media over the last few years, but many insurers have fallen into the trap of saying the same thing – they often talk about its importance and the need for brokers to speak to their clients about the product, without actually explaining how to have those conversations and what the key messages are," said Paul Lucas, managing editor of Insurance Business. "Our new Cyber Special Report attempts to change things – giving brokers real answers to the questions they've been posing.
"By gathering the opinions of some of the leading names in the Canadian cyber insurance industry, brokers who read the report will be armed with new insights that they can take forward with them – including how they can stress the importance of cyber to clients, how to persuade a client who doesn't think they need the product, and what the key attributes are to a type of cover that has many different variations. In short, this is about taking the first steps on the cyber journey for brokers – and that's a path that can lead to a lot of new business."
The cyber report's panel of experts includes: Jacqueline Detablan, vice president, specialty CNA Canada; Michael Kalakauskas, assistant vice president and product manager, professional liability and cyber liability, Trisura Guarantee Insurance Company; Darren Peters, director, commercial insurance, The Wawanesa Mutual Insurance Company; and Dan Lewis, director of cyber liability and Canadian management liability practice leader, Gallagher.
Get your free copy of Insurance Business Canada's cyber whitepaper here.