Cyber-focused insurtechs bring "tremendous, under-represented value" to insurers | Insurance Business Canada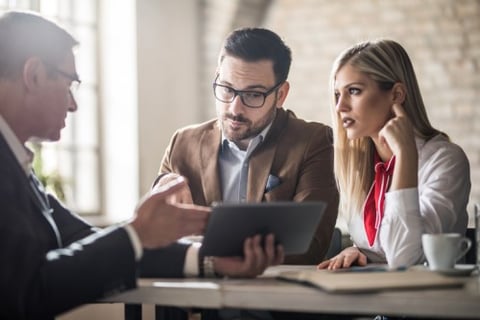 Investment in insurtechs finished strong in 2018 as Willis Towers Watson reported that more than US$1.3 billion in insurtech funding was completed during the third quarter – more than double the amount invested during Q2. As one of the fastest growing markets, cyber insurance is one space where insurtechs can bring a ton of value in the coming years, if these start-ups are able to bring the right solutions to the insurance value chain.
"Sometimes, I think the insurtech industry has been a little quick to jump to, 'we should set up an insurer of our own,' rather than seeing the tremendous financial opportunities that can come selling to and partnering with the global insurance companies," said Pascal Millaire, CEO at CyberCube, a cyber risk analytics platform for the insurance industry. "I don't think the only way to go after this market is to set up your own full-scale insurer. Right now, there are around 150 different providers, insurers, MGAs, and MGUs offering cyber insurance, and I think there's certainly room for more. However, I think in some ways there is less value being the 151st provider of cyber insurance to the market and there's tremendous, under-represented value to being a start-up that's out there enabling those big major incumbent insurers and reinsurers to access this really important and dynamic market."
And that cyber market is booming. The insurance and reinsurance sectors are awash with the supply of capital right now, explained Millaire, and there are large pools of capital chasing the same risks, which means that pricing continues to be soft, even after major natural catastrophe-related losses. An exception to that, however, is in the cyber risk space, where there is a lot of demand for risk transfer capital that isn't being met in the marketplace.
"For example, there are about $400 billion in cyber losses every year and only $4 billion in standalone cyber insurance premium. Cyber insurance penetration rates are in the single digits for small businesses who desperately need cyber insurance because, after a breach, many of them shut up shop," said Millaire. "Similarly, for major enterprises, they have exposures in the billions of dollars, yet the largest primary layers that they can buy right now are $100 million and they're actually pretty hard to come by."
The demand for cyber insurance is only going to grow from here on out, as the application of IoT devices accelerates from the 20 billion devices in use today to the 200 billion-plus expected to be in use in the years to come, according to Millaire.
"As we connect the internet to all elements of our lives and to our transportation systems, offices, factory facilities and homes, cyber risk will just grow and grow in importance for consumers and enterprises, and that creates tremendous opportunities for insurance."
Read more: Entering insurtech phase 2.0
Insurance companies looking to invest in an insurtech or two themselves, whether that start-up is bringing something new to cyber insurance or other lines of business, should look for partnership opportunities, rather than simply throwing money at an insurtech, especially since investment capital is not that hard to find in today's flush venture capital environment, according to the CyberCube CEO.
"It's less important to invest equity dollars in insurtech companies and, in some ways, many insurtech companies are quite shy of taking money from insurers because they don't want to be perceived as having too much of a bias towards a competitor," said Millaire. "Instead of counselling insurance companies to invest more in insurtech, I would counsel them to come up with high-quality partnerships, high-quality commercial engagements, that really do change the way that they transact and do business."