What cyber insurers in Canada need to focus on for 2021 | Insurance Business Canada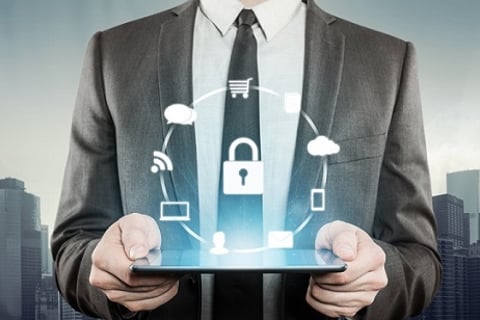 The evolution of the cyber insurance marketplace in Canada over the course of 2020 has been interesting to watch, to say the least. The coronavirus pandemic has prompted a widespread move to remote work that in turn has created new cybersecurity challenges for businesses, while a slew of phishing scams centred on false information related to government assistance has permeated the landscape.
Find out more: Learn everything you need to know about Cyberscout here
One silver lining, however, is that the cybersecurity advice that professionals have been touting all these years has shown itself to be critical in the face of emerging cyber exposures. In fact, at the start of the pandemic, one cybersecurity provider made sure to further underscore best practices for insureds in anticipation of cyber risks that were sure to follow.
"We really tried to hammer home what we consider to be the basics of cyber hygiene, so that when we would inevitably get COVID-related claims, we were prepared and being proactive," said Jephunneh Lattiboudeaire, Cyberscout's head of Canadian business development. "A lot of the times, it felt like the advice and the tips that we've provided have fallen on deaf ears, but we're realizing that the investment we need to make in cybersecurity and information security – those basics – can help prevent what [has occurred with the] events seen in the past year."
Businesses haven't been the only stakeholders moving slowly when adapting adequate cybersecurity measures. Cyber insurers, too, have been taking "baby steps," according to Lattiboudeaire, because they've historically operated reactively, rather than proactively. However, now that many more people will be working remotely over the long-term, the need for increased cyber awareness has become hard to ignore.
"It's gotten to the point where we know that we can't take those small steps anymore," said Lattiboudeaire. "We have to make giant leaps in order to move [cyber awareness and the marketplace in Canada] forward."
In light of the need to fast-track cybersecurity, the key item that the Cyberscout expert recommends cyber insurers act on in 2021 is reviewing their wordings and identifying where they can make improvements.
Read more: Canadian cyber insurance industry is "stuck in the early 2000s"
"A lot of the insurers that we deal with in Canada put their wordings out in the early 2000s, and those policies were very responsive for the marketplace that we had at that time," said Lattiboudeaire. "These wordings are not going to be as responsive to the incidents that we're having today or even tomorrow."
For instance, ransomware is the number one claim that Cyberscout has seen in 2020, yet cyber insurance policy wordings are not geared towards addressing this exposure appropriately. "We have to make sure that the language is speaking to the needs of Canadians," added Lattiboudeaire.
Alongside taking a harder look at cyber insurance wordings, the cyber industry needs to continue educating insureds on the evolving risk landscape, and how to mitigate against potentially financially devastating attacks.
Read more: Is the Canadian cyber insurance market ready for the heightened risk landscape?
"Whether it be a broker, insurer or reinsurer, I don't think that they can move further into the cyber world without having a fully realized cyber hygiene practice that is being utilized on a day to day basis, instead of just annually," said Lattiboudeaire. "I equate it to tying your shoes – when you were little, you didn't learn how to tie your shoes on one day. You learned it over a period of time and that period of time can't be once a month or once a year – it has to be on an everyday basis in order for you to truly understand what cyber hygiene looks like and how to handle it appropriately."
Cyberscout is helping to push the cyber hygiene agenda forward, in part by analyzing its own claims history and statistics gathered from other parts of the world, and bringing this data back to Canada to educate insurers, brokers, and insureds on the importance of robust cybersecurity practices.
"We're taking that information and applying it to our global markets so that we can ensure that we're [using] similar tactics country to country and moving the cyber marketplace forward," said Lattiboudeaire.