Are brokers being held back? | Insurance Business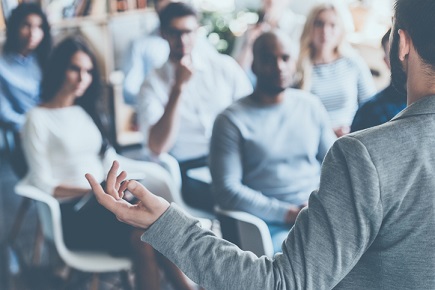 Ontario-headquartered brokerage Dalton Timmis announced the launch of its new online customer quoting tool last week, which it says is the fastest and easiest to use in Ontario.
The tool – which enables consumers to obtain a personal auto insurance quote in an average of less than 15 seconds with just an email address and a driver's license – was developed not just for consumer convenience, but to give the brokerage's staff a way to gather "as much information as possible up front without being order takers," the firm said.
Learn more about brokers insurance here.
But while the broker channel looks inward as it begins rolling out more of these kinds of technologies, Dan Avon, VP personal lines and partner at Dalton Timmis, told Insurance Business that external factors can often be a hindrance.
"This subject involves more than just brokers, as we are reliant on outside parties such as insurance carriers and various vendors that we use in our operations," Avon said.
In many cases, brokers have been inhibited by legacy systems that have prevented them from adopting modern technologies, which would in turn help them operate more efficiently, Avon explained.
"We brokers as an industry have been far too reliant on vendors to tell us what we want and/or need, and accept the products that they deliver to us," he said.
Want the latest insurance industry news first? Sign up for our completely free newsletter service now.
Most technology vendors don't seem to want to provide a seamless solution for brokers to help maintain and grow their client base in one solution, according to Avon, meaning brokers have to rely on multiple packages.
But taking on the task of re-investing in new solutions can be a big challenge, and is likely to come with interruption and disruption.
"This allows for opportunities for those outside our industry to enter the market with little risk and be successful early on," Avon said.
But the news isn't all bad – Avon said that recent reports suggest the broker channel is starting to win back some of the customers it lost to direct channel insurance providers, as brokers get better at adapting to changing consumer demands.
Looking forward, brokerage owners need to invest in their firms, and must have individuals in their offices that understand digitalization, integration, programming and development in order to stay relevant, Avon said.
"It's more and more about analytics and slicing and dicing your customer base than it is being present through bricks and mortar," he commented.
"It's simple, if you are unable to deliver and meet the growing demands of today's consumer then your business may suffer as a result.
"Most larger brokerages should be able to invest, manage and build out their own strategies, but there are still opportunities for smaller brokers to work together – possibly in units or teams – to accomplish their wants and split
the costs of developing their own unique feel and solutions."
Related stories:
Could a chatbot help your brokerage?
Insurance industry's transformation is only just beginning