Contactless drone inspections ease challenges of social distancing | Insurance Business Canada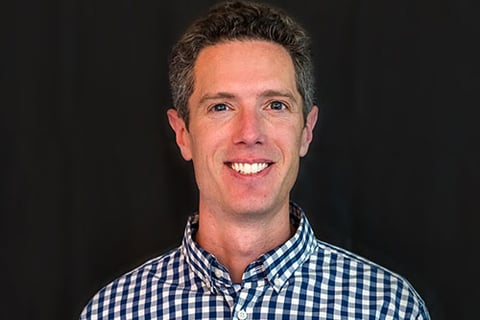 The novel coronavirus has grabbed our complete attention – and understandably so. The COVID-19 pandemic has claimed the lives of tens of thousands of people around the world, while also grinding the global economy to a halt. But here's the thing. Just because there's a pandemic causing havoc worldwide, that doesn't mean we get a break from other perils.
It doesn't mean natural disasters will cease. It doesn't mean we'll escape the almost inevitable spring flooding, hailstorms and wind events that will strike in the weeks to come. And so, there is no respite for insurance companies in the unprecedented coronavirus situation we find ourselves in. They still have to deal with the "normal stuff", while contending with the unforeseen challenges of the pandemic.
Dealing with the "normal stuff" during a pandemic is tricky. How do you get out to a property to adjust a claim and conduct important inspections while also practicing social distancing? One answer to this is drone technology. While drones have become a go-to technology tool for inspections in natural disasters and weather events worldwide, they're tipped to become more helpful than ever as society locks down to prevent further spread of the coronavirus.
Read next: Insurers looking at coronavirus exclusions - reports
For DroneBase, a drone services and asset management company that operates across the US, Canada and Europe, it's "largely business as usual" despite the pandemic, according to founder and CEO Dan Burton (pictured). The firm is continuing to help insurers complete inspections by leveraging their qualified local pilots, who don't have to hop on a plane or cross borders to reach a claimant. Importantly, they can then conduct contactless inspections, which can be completed with minimal exposure to the insureds or the physical premises.
"A couple of years ago, the value proposition for drone-assisted loss adjustments was speed, efficiency, affordability and safety," said Burton. "What we've seen in the past month [as the coronavirus situation evolved] is that many of our insurance company customers are now faced with a situation where their workforce is either locked down, or where having extensive face-to-face interaction to assess a claim (walking through a property with a policyholder) is certainly not viable.
"While many workforces are locked down, DroneBase is fully operational. That's in part because we made a really heavy investment in our software and technology. But it's also because we're working with local professionals [pilots and loss adjusters], who are local to the asset, so they never have to get on a plane, cross a border or travel extensively. What DroneBase is providing is a contactless inspection. There really is no need for face-to-face interaction with any of our flights. We can do a drone inspection without even setting foot on the property."
In the past, the face-to-face claim adjuster and policyholder interaction was almost sacred for insurance companies. It was a way to differentiate services and build a brand. It's a winning scenario when a claimant is left thinking: 'That guy from Insurance Company X was so nice, and so helpful. I feel much better about my situation now. I'm going to recommend them to all of my friends and family.' Claim adjusting was almost as much about the personal dynamic as it was about the policy or the claim.
Read more: AIR Worldwide offers huge prediction on severe coronavirus cases
"Drone technology gives what we think is clearly a faster, more effective, more affordable, and safer decision back to a policyholder. But the nature of that adjuster-policyholder relationship and that old way of doing business was so important to insurers that it took a big change to that to alter that behaviour," Burton told Insurance Business. "It's interesting. I do think some things will fundamentally change from this coronavirus situation. And we're already seeing that from our customers. We're getting a lot more customer calls, customer requests and claims that we're going out to work on for both residential and commercial insurance."
Early in March, a string of devastating tornadoes ripped through Tennessee, causing 26 deaths and over $90 million in damage. Property owners in the region are trying to resolve claims caused by the devastating event, but there's the small problem of a global pandemic making claims harder to adjust.
Burton commented: "We're now in this unprecedented situation, but it doesn't mean that natural disasters will not occur, or just the typical hailstorms, flooding, wind damage and other tornado and hurricane incidents that cause insurance claims. With everyone locked into their homes, it's that much more urgent to get those policyholders a fast, correct decision.
"Imagine if your roof was damaged, half your roof was torn off, or your home was destroyed - it's even more urgent now for that family to get a decision or that business to get a decision about their claim as quickly as possible, so they can get some funds to get back on their feet. Just because there's a pandemic, it doesn't mean natural disasters stop. For insurance companies that have not tried drone technology, this is the perfect time, when your workforce is locked down, to extend your operations with a contact free inspection."