Giving Canada's entrepreneurs much-needed opportunities | Insurance Business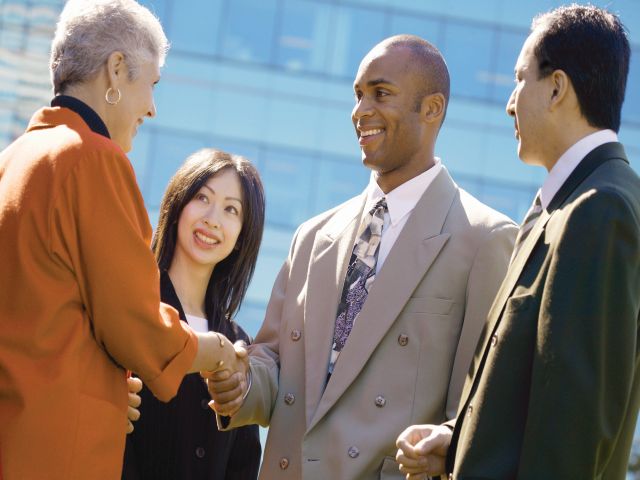 Canada's start-up space is filled with talented entrepreneurs who have great ideas. But sadly that isn't always enough to build a successful business, brand or product. The reality is that entrepreneurs need help to develop and grow in today's ultra-competitive market. It was with these challenges in mind that Aviva Canada launched its hotly anticipated 'Pitch Day', where 10 Canadian-based businesses were invited to deliver a 15-minute pitch to a panel of Aviva advisors for a chance to receive an investment of up to $10 million.
Pitch Day was hosted on October 11
th
at Aviva's Toronto Digital Garage, the company's new digital development shop and hub of innovation on the 49
th
floor of First Canadian Place. "The Digital Garage is the home of '
digital'
," said Ben Isotta-Riches, Chief Information Officer, Aviva Canada. "Being in downtown Toronto, we have access to an amazing pool of talent, and we're part of the ecosystem of digital startups and large scale international digital businesses that we deserve, and want, to be part of."
In order to qualify for Pitch Day, start-ups must specialize in one of four investment categories: 'The Internet of Things' (IoT), data and analytics, distribution or innovative new propositions for customers. "Pitch Day is another way we're fostering digital innovation in the insurance industry and staying on the forefront of cutting-edge technology," said Isotta-Riches. "We're excited to invest in and collaborate with start-ups that can offer new, creative and unique ideas that add value for our customers."
Pitch Day is part of Aviva Ventures, which is investing $180 million over the next five years in high-potential digital start-ups around the globe, including partnerships with Canada's leading university-based incubator for emerging tech startups in the DMZ at Ryerson.
"What is a 320-year old insurance company doing in a space like this, talking about investing in startups?" said Ben Luckett, Managing Director, Aviva Ventures.
"We think that in order to survive and compete, there needs to be a new way of working as an insurance company. We need to have a better understanding of consumers, technology and new trends. We need to be collaborating, co-creating and investing in those businesses, and really understand these emerging technologies. These all need to be part of our future going forward."
Related stories:
Why insurance companies must foster a culture of innovation
Aviva announces international push into new technology