How can North America compete in global insurtech boom? | Insurance Business Canada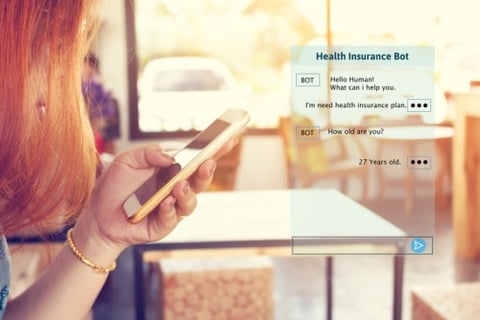 The global insurtech boom is rolling on. According to a new Accenture report entitled "Fearless Innovation: Insurtech as the Catalyst for Change Within Insurance," the number of insurtech deals worldwide increased 39% in 2017, with the total value of deals up 32%, to $2.3 billion.
North America (primarily the US) is leading the way in terms of the total value and number of deals, accounting for $1.24 billion and 46% of the deals last year. Europe is emerging as a new insurtech hub, with its number of deals increasing by 118% and valued at $679 million. Despite this explosion of activity, Europe still only accounted for one-third of insurtech deals globally. Asia-Pacific is also ticking along nicely in the insurtech space. In 2017, it saw a significant increase in funding, a 169% rise in deal values, and its number of insurtech deals went up by 27%.
The most popular insurance segment for global insurtech investment is in property & casualty, or general insurance, which accounts for about 42% of investment. Digging deeper into the value chain, Accenture found that marketing and distribution is where a lot of the innovation is targeted. So what does this mean for insurance intermediaries like brokers and independent agents?
"It's the same story between the carrier and the broker, which is that we're starting to see clear recognition that a partnership model can be forged between insurtech and the broker that will allow the broker to take advantage of insurtech capabilities without being disintermediated," said Michael Costonis, who leads Accenture's Insurance practice globally. "Can the broker bring a more compelling prospecting or analytics capability into its suite of offerings which is powered by an insurtech? – Absolutely.
"Insurers and brokers are playing a big role in helping reshape the technology landscape across the industry, making investments beyond wearables and telematics to seize the opportunity that exists within distribution to strengthen the customer experience. The next step is for insurers and brokers to use insurtech as a springboard to innovate across their entire organization. After all, $2.3 billion is a small slice of the pie when you consider that insurance is a $4.2 trillion industry."
A lot of the initial, groundbreaking insurtech work has been in the personal lines space. Great leaps have been made with the Internet of Things (IoT) and big data and analytics. We now have connected technology that's enabling usage-based insurance (for example, in the auto space), and insurance products are being sold through apps and with the advice of a chatbot.
The same concepts being used to innovate personal lines can quickly be applied to commercial insurance – especially small commercial offerings – according to Costonis. Small commercial insurance is likely to become highly digital in the way it's distributed and will soon rely on the same types of technologies – like data aggregation tools, artificial intelligence, and more intelligent pricing methods – that people are trying to use in personal lines, he added.
"Moving forward, I expect to see products associated with blockchain and AI really catching steam," Costonis told Insurance Business. "When you look at the amount of investment last year into blockchain and AI, the figure's not as high as you would think. But as those technologies begin to mature and people start to understand their capabilities, I expect to see heightened interest in those areas.
"Insurtech is no longer just a target for private equity and venture capital – it's a global phenomenon. At Accenture, our job is to be the architect, the engineer and the operator for our insurance partners. We want to create a fearless future for our clients."
Related stories:
Canada is the 'global leader' but there's still work to do
Insurance products born from 'fascinating melding' of IoT and AI have bright future