How will tech affect the high net worth personal lines market? | Insurance Business Canada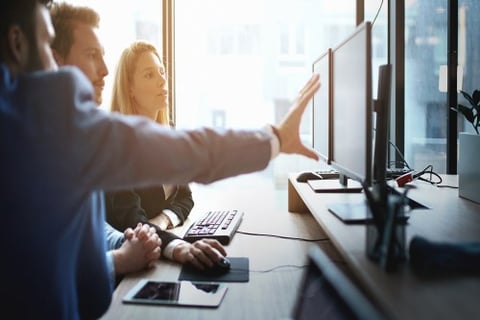 Technology is an exposure that is yet to be fully recognised in the high net worth personal lines space. It won't be long until the high net worth lifestyle is driven by the latest technological advances, and therefore subject to cyber threat.
Brokers need to stay alert and aware of all possible exposures in the changing market, said Bill Gatewood, Toronto-based corporate vice president and director of personal insurance at Burns & Wilcox.
"Technology will eventually become an issue. It is an exposure that is yet to be fully realised in the personal lines space," Gatewood said. "There have already been circumstances where individuals have been targeted because of their wealth and easy access to their wireless networks."
Search and compare product listings for High Net Worth Insurance from specialty market providers here
Digital devices and the internet have started to permeate our homes. We can now use wireless systems to control our home security, heating and cooling. We have more technological access to our homes but not through secure networks.
Lax wireless security in a high net worth lifestyle can leave clients vulnerable, according to Gatewood. He told Insurance Business about Burns & Wilcox's high net worth carriers that can provide forensic analysis of clients' cyber footprints in order to make sure they are protected.
Gatewood explained: "They will look at their client's social media footprint and make sure they are not putting information on the internet that would expose them unnecessarily."
However, the fact remains that 70% of high net worth individuals don't have the insurance coverage that specialty carriers provide, according to Burns & Wilcox. That 70% will probably never hear about specialty loss prevention in the cyber space from their insurance carriers.
"Cyber coverage is going to become more and more important as hackers get more prolific," said Gatewood. "If people have means and a lot of assets, they are going to be targets at some point in time.
"As a market, we are probably not as well prepared from a cyber-security stand-point as we should be."
Related stories:
High net worth market is 'completely underserved', Burns & Wilcox
Brokers are key to cyber insurance uptake