New AI app store helping Canadian brokers turn 'disruptor' lemons into Lemonade | Insurance Business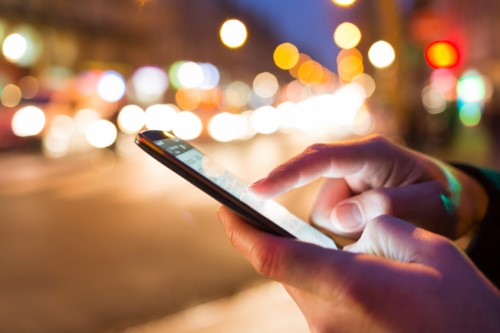 Quebec-based insurtech, allai, has come up with an AI recipe to rival tech disruptors like Lemonade.
All it takes is a splash of insurance artificial intelligence (AI); a drizzle of data-driven insights; a sprinkling of APIs based on Canadian standards; all wrapped up in an integrated console that gives brokers the ability to configure, monitor, secure and manage the
AI insurance capability
to their specific standards and needs.
The final delicacy – an
aim.
allai's aims are just like an app. They're ready-to-use AI, packaged as a micro-service, which can be downloaded by Canadian insurers and brokers for use via mobile, web, policy admin, claims admin and other solutions.
The aim of an aim – "to remove barriers to AI and
put brokers on the same technological footing
as the industry disruptors … effectively, to enable brokers to make their own Lemonade," said allai founder, Carlos Benfeito.
"allai is all about enabling the Canadian insurance industry through AI. It's about demystifying insurance for insureds, and simplifying insurance for brokers and carriers," Benfeito told
Insurance Business
. "We want to help Canadian brokers become leaders in applying AI and taking advantage of AI capabilities to help their customers and run their operations."
When the aim store opens in approximately 20 weeks' time, brokers will be able to select individual aims to download by areas of focus such as top-line, bottom-line, channel, or digital NPS in personal lines auto, personal lines property or commercial. They can then download the aims to their computer or server and will maintain full control of data, IP and security. After that, they can deploy the aim through a platform like a mobile phone. The download and deploy stages are free, and if the broker likes the tool, they can then purchase aim keys that unlock the AI for production use.
A good example is the aim auto lenz, which uses computer vision and machine learning AI capabilities to translate photos of vehicles into relatable and understandable data, and auto insurance quotes.
"The AI drives the customer experience and does a lot of the preliminary work. It will generate a lot of insights, which will allow the broker to play a bigger part in the claims process and provide some valuable information back to the customer," Benfeito explained. "All of our little aims will give brokers an opportunity to use the tech that lots of disruptors are using.
"There are often these big hurdles Canadian brokers have to overcome before even getting their feet wet with technology. We want to
remove all of those barriers
as much as possible, and put the technology in the hands of the brokers so they can see how it works best for them."
The allai aim store is due to open in July. The aims will be available across Canada and can be programmed for local, regional and linguistic preferences.
Related stories:
Insurance products born from 'fascinating melding' of IoT and AI have bright future
Insurers and brokers should 'follow blueprints' for digital quest