Technology fills the gaps left by an insurance talent shortage | Insurance Business Canada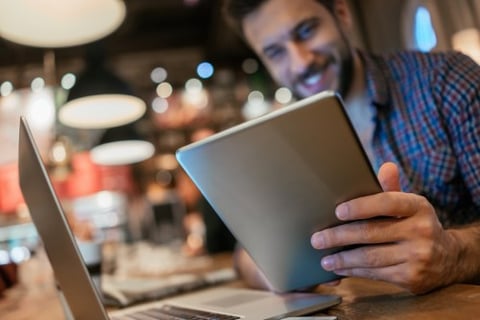 Innovation is running rampant through the insurance industry as companies realize the benefits that technology can bring to backend systems, customer acquisition, and claims processing. According to one leader, innovation isn't an option – the industry needs to innovate to ensure its longevity. In fact, one motto at this company has been to be the disruptor, instead of worrying about disruptors.
Read more: Insurer and insurtech start-up tie-ups gaining momentum - report
"Other industries are putting pressure on the insurance industry. When I can order something from Amazon and it's on my doorstep the next morning – and I don't even live in a major city – I think [that changes] people's expectations of having things faster," said Heather Matthews, senior vice president of the National Claims Management Centre for Crawford & Company (Canada), adding that much of the technology that the company has implemented has been in the auto space, in part because of a lack of bodies. "Traditionally, we had used a network of auto appraisers across both Canada and the United States and, unfortunately, there are not a lot of people going into that occupation. People aren't going to school to become an auto appraiser."
In September, Crawford announced its collaboration with ClaimGenius, an AI and image analytics company that helps simplify the claim management process. The partnership will focus on AI mobility solutions that will improve the processing speed and accuracy of auto insurance claims. Crawford's WeGoLook service, a platform that draws on gig workers or "lookers" to complete basic claims inspections, will be integrated with ClaimGenius's AI predictive image analytics to almost instantly provide damage analysis and claim estimates.
"You're not dealing with that time delay, you're not waiting for somebody to show up," said Matthews. "That speed, efficiency, delivery, and just that customer expectation is really driving a lot of the innovation."
Don't expect to see technology replacing every job in insurance though. Matthews told Insurance Business that there's a crucial need for people in insurance that won't be going away anytime soon.
"People want technology, they want speed, but they still want a customer and a personal touch. They still want that human connection," she said, explaining that in the Crawford call centre, customers will be directed to go to the website during high frequency events, but many won't want to report online, particularly with severe events like the Fort McMurray wildfires. "A claim is a stressful situation for people, so we still have to provide that human context."
There are nonetheless challenges with implementing technology. For one, the company has to make sure it's in compliance with any kind of legislative changes and sometimes, even staff can be resistant to change.
Read more: Canadian insurance companies at the forefront of AI adoption
"[We're] teaching people how to use it, showing them how to become more efficient, and getting that as a habit," said Matthews. "It has to be user-friendly. If it's more cumbersome, they're not going to use it."
The SVP predicts that in the coming years, the insurance industry is going to see a further escalation in technology adoption, especially as the talent pool shrinks.
"All that backend administration, I think, in the next five years will be gone. Right now, it's staff that are keying things in, setting up claims, etc. The efficiencies gained in that are just phenomenal and I think a lot of people think we do those things to improve our margins and reduce headcount, but it's the exact opposite. There is a war on talent right now and it's global, as far as getting people into the insurance industry," said Matthews.
"There is such a shortage of staff that [we] use the technology not to eliminate jobs, but to free up capacity so those people can do those meaningful tasks – let the machines do the run-of-the-mill things."