The key to insurtech success: revealed | Insurance Business Canada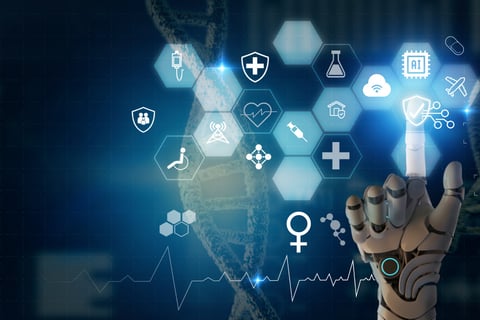 FIRST Insurance Funding of Canada (FIRST Canada) is a payment solutions provider serving the insurance industry. While not exactly a new technology, FIRST Canada nonetheless has been recognized by Insurance Business as a 5-Star Insurance Technology Provider for 2022.
So what made FIRST Canada a winner?
It was FIRST Canada's solution, FIRST Pay for Applied Epic, that put the tech provider on the map. FIRST Pay for Applied Epic simplifies payment processes for brokers and their clients by integrating with the aforementioned Applied Epic – an insurance agency management software.
Read now: 5-Star Insurance Technology Providers 2022
"FIRST Pay for Applied Epic is the first API-driven, fully integrated solution on the market that simplifies how insurance brokers obtain and present payment options for their clients," explained FIRST Canada SVP of business solutions Jamie Ugarte. "So, without ever leaving their Epic environments, a broker can perform all the functions relating to their clients' accounts with FIRST Canada."
The integration with the widely used Applied Epic platform meant that FIRST Canada's solution would be popular with brokers. And more than being an easy-to-use-and-integrated payment feature, FIRST Pay also boasts functions that any brokerage would find useful.
"Functions like generating brokerage-branded payment options; submitting signed loan agreements; processing; endorsements; requesting cancellations; looking up payment information; and accessing your client's documents – all these sorts of administrative functions related to their account with us are just some of the features contained within the solution that make it so efficient," said Ugarte.
Ugarte added that once broker clients implement FIRST Pay, they can expect to increase their premium financing by 15%, boost their financing by 30% , and even experience a 69% growth in operational efficiencies.
"It's important to design products and services that are both simple to use and align with clients' expectations," the SVP said.