Instilling a sense of belongingness in the insurance workplace | Insurance Business Canada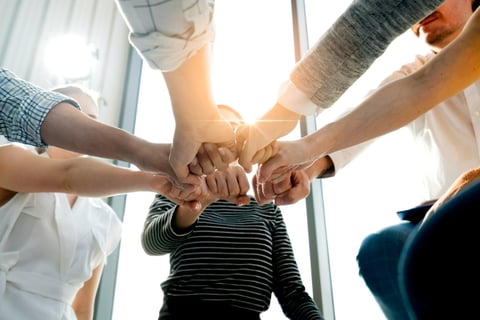 In selecting this year's winners of Insurance Business Canada's 5-Star Diversity, Equity, and Inclusion awards, employees from the nominated insurance companies were asked to rank what is the most important thing their employer should do or include to enhance their diversity, equity and inclusion (DE&) programs.
The three highest ranked things according to that survey's results (from highest to lowest) are: employees feeling that they belong at the company; knowing that people's personal beliefs and traditions are respected; and knowing who and where to go if someone needs to report inappropriate behaviour based on diversity.
A sense of belongingness within a workplace's culture is something that cannot be implemented through a basic seminar on inclusivity – it has to be cultivated. One insurance company that has managed to successfully create that sense of belongingness is Mitch Insurance, a winner of IBC's 5-Star Diversity, Equity, and Inclusion award under the 1-99 employees category.
Mitch Insurance, formerly Mitchell & Whale, underwent a brand revamp last year that emphasized making insurance "loveable." That rebranding campaign was such a hit, that Mitch even won awards for it.
The brokerage's message of loveable insurance also applies internally to its own diversity and inclusion efforts.
"Diversity and inclusion can elevate us in so many ways, creating opportunities for everyone in the organization and showing the team what's possible and really just being an advocate for growth and development for everyone," said Mitch Insurance head of people and culture Jenna Minchella.
"In the day we're living in there is so much hate, and companies need to be diligent and address these issues right away so people can work in a safe environment in order to allow their gifts and talents to be fully expressed," added Mitch Insurance training lead Rhonda Reist.
Commenting on IBC's survey results, Minchella explained that while it is necessary to have a good DE&I program, it is also important to ensure that employees feel like they belong.
"This is something that we really try to include in our everyday lives here at Mitch, and it's included in our values and our culture statement."
The people and culture head also believes that insurance employers need to be sincere about their DE&I campaigns, or they will fall short.
"You really have to sincerely, genuinely drive DE&I and keep it as a priority and really own it," said Minchella. "I think if organizations are just talking about it but not actually doing anything, it can definitely negatively impact them from an employee standpoint or as a business."