1,500 insurance adjusters hit the ground in Fort McMurray | Insurance Business Canada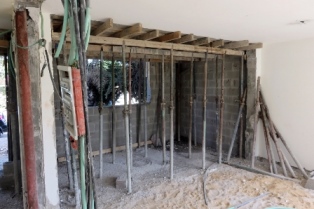 Nearly 1,500 insurance adjusters are now on the ground in Fort McMurray, as displaced residents trickle back into the city to begin the damage assessment process.
Estimates as to the total damage are starting to emerge, with early numbers pegged at $4.6 billion, according to Property Claim Services – about half of the initial $9 billion forecasted by BMO during the fire's early days.
"The initial estimates were quite high because they had assumed a much larger degree of damage occurring in Fort McMurray," said Paul MacDonald, senior vice president of claims at
RSA Canada
. "Once the government came out and said that 80% of the city was still standing, there was probably a collective sigh of relief and a bit of a reduction in those estimates to the lower end of what was originally estimated."
Individual carriers have since released their estimates, with The Cooperators General reporting 4,376 claims made thus far for property, auto, commercial and farm insurance claims, estimating an after-tax cost between $70 million and $90 million. Aviva has received roughly 3,000 claims so far from the Fort McMurray area, "just shy of 2,000 being homeowner losses".
However, now the hard work begins for both adjusters on the ground and residents, who must now assess the extent of damage to their homes, vehicles, and businesses.
A number of resources have been made available to help residents with the process of documenting and reporting damage for insurers. Verified Network, a Nanaimo-based tech company, is providing complimentary access to its mobile technology to help residents securely photo document and record details of damage caused by the blaze, possessions lost and assets that remain.
"We have a daughter and son-in-law who own a home in Fort McMurray and, although their home remains standing, have had their lives turned significantly upside down as a result of this tragedy," Senior Vice President, Greg Stolz explains. "While sharing these stories with the Verified team, it occurred to them that their product would be helpful to those affected by the fire, allowing them to securely photo document and record details of their property for damage assessment which could be shared with their insurer."