Chemical spill culls fish population in 'major tragedy' | Insurance Business Canada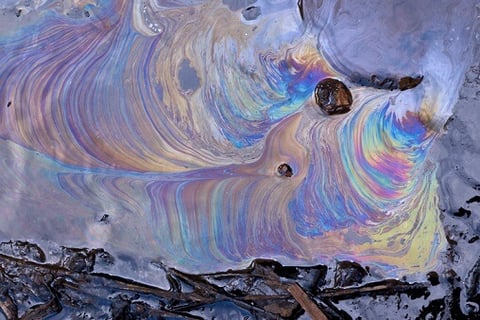 Investigators are looking into incidents of dead fish found in three North Shore creeks in West Vancouver. Officials believe the fish died after being exposed to a chemical spill.
In one of the affected creeks, officials believe the spill caused an extinction of a local population of cutthroat trout.
Conservation experts say all three incidents were likely caused by "completely avoidable pollution" which may have entered the water through ditches and storm drains.
Larson Creek in Horseshoe Bay saw the worst spill, Vancouver Courier reported, when construction debris from a Ministry of Transportation and Infrastructure project seeped into the water, resulting in the deaths of 80 cutthroat trout.
"It's major. It's a major tragedy. We don't know today if there are any live fish," said West Vancouver Streamkeepers Society president John Barker. "The creek just may have no life at all and they don't necessarily replenish themselves."
Following the spill incident, the Ministry of Transportation has issued a statement on the matter.
"The ministry is aware that the construction contractor was performing a pressure test on some equipment using clean water and disposed of the water within the project site where it could infiltrate to ground," the ministry explained.
"This water unexpectedly caused erosion at the disposal area which infiltrated the ground and caused turbid water to flow underneath the surface to a nearby culvert and then enter Larson Creek. Unfortunately, the turbid water was harmful to fish downstream."
The ministry added that it has put a plan in place to prevent another spill from occurring in the future.
Barker, however, said the measures are too late to save the local cutthroat trout population. He expounded that because the fish live in the same waterway their entire lives, it means each stream's population is genetically different from those in other streams. He also pointed out that the debris has likely destroyed any eggs from the next generation.
Environment and Climate Change Canada said that enforcement officers are looking into the incidents for possible Fisheries Act violations.
"I would fully expect the contractor to be held responsible for this and I would dearly hope to see action taken by the government in the way of charges. You can't just explain these things away with an excuse," Barker added.
Related stories:
Pulp mill fined nearly a million dollars for dumping waste into BC lake
Food manufacturer fined for vegetable oil leak