Insuring underwater assets to protect coastline businesses | Insurance Business Canada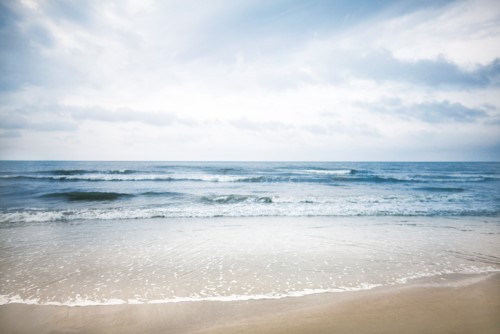 What happens in the ocean doesn't stay in the ocean.
Arctic sea ice loss, ocean warming leading to sea-level rise, and increases in the intensity of storms are just some of the factors creating uncertainty and posing risks to communities on coastlines, though the consequences can reach people living hundreds of miles from shore, too.
That's why XL Catlin took an interest in ocean sustainability 25 years ago.
"We as a business are focusing on this because we've seen the oceans being a potential driver of these changes that we're likely to see or are seeing," said Chip Cunliffe, XL Catlin's sustainable development director, using Hurricanes Harvey and Irma as examples.
"If you look at the amount of heat energy in the upper surfaces of the water, that fuels the intensity of those tropical cyclones. You put sea-level rise and those tropical cyclones together, and you will have more impact from storm surges and therefore flooding, coast erosion, and impacts on infrastructure. So, from a weather and climate perspective, that is fairly key and obviously of interest to all of us in the insurance industry, certainly after what happened last summer."
Finding solutions to changing, and often deteriorating, ocean habitats and the resulting repercussions for infrastructure on land will be on the agenda when XL Catlin and representatives from political, economic, environmental and risk sectors gather in Bermuda for the first Ocean Risk Summit in May.
One option on the table is the formation of public-private partnerships to provide insurance for coral reefs and mangroves, explained Cunliffe. Both of these natural assets help to dissipate waves, which protects hotels situated on coastlines. Keeping the natural ecosystems intact is then crucial for those businesses, along with others that operate along the ocean, such as fishermen.
The transfer of risk away from sovereign governments, like Swiss Re's MultiCat transaction in Mexico where catastrophe risk was transferred to the capital markets, is another solution, though the XL Catlin director added that coming up with answers to problems stemming from a changing ocean ecosystem is a relatively recent topic of conversation.
"This is all very new and this is the first time that anybody's started to bring together those kinds of individuals, from the world banks, from the OECD, from the insurance industry, from policymakers," said Cunliffe. "We're just starting to come in and determine those different ways in which we could create solutions."
Related stories: