Saskatchewan oil spill: What does it mean for environmental liability insurance? | Insurance Business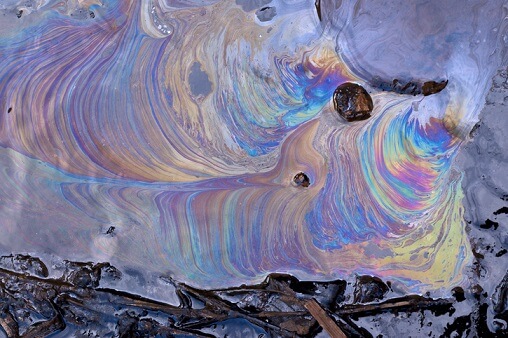 The latest major oil pipeline spill in Canada saw 200,000 litres of oil leaked into an aboriginal community in Saskatchewan.
The spill, in the Ocean Man First Nation, comes just months after another huge leak in the province, which saw 225,000 litres of oil from a Husky Energy pipeline spilled into a river – cutting off the drinking water supply in two areas.
Learn more about pollution insurance here.
Tundra Energy, the firm responsible for the latest spill, has recovered at least 180,000 litres of oil and more than 450 tonnes of contaminated soil from the site, according to
Reuters
– highlighting the potential ramifications companies face when it comes to environmental liability.
"Instances like this bring environmental insurance more into the spotlight," Jaime Yoon, manager, environmental liability, Markel Canada, told
Insurance Business.
Environmental is still a specialty product compared to commercial general liability or property policies, Yoon explained, but these incidents highlight the potentially severe consequences for companies.
The market for environmental liability in Canada is crowded, according to Yoon.
"There are a lot of players, and there are more and more entrants coming in every year," she explained.
Many may not have an underwriter physically present in Canada at first, and may be quoting from the UK or US, but eventually most do get a local person in, Yoon said.
Want the latest insurance industry news first? Sign up for our completely free newsletter service now.
"We are experiencing quite a lot of competition from other standard insurance companies and also from the MGAs," she said.
Increasingly, environmental insurance is becoming a pre-requisite for many clients due to contractual obligations, Yoon said.
But despite an "uptick in clients," the wealth of competition means there is a knock-on effect when it comes to pricing.
"We are having to match or come up with more coverage extensions than we used to," Yoon said, "and it's a very soft market, so we're finding that our rates come down a bit."
"So, the premiums are much lower than they used to be," she added.
When it comes to brokers, many have dedicated environmental departments, "and those ones are definitely educated and experienced," Yoon commented.
Even the smaller shops without special units are growing increasingly savvy, she said, as are the buyers – who are becoming more experienced when it comes to environmental as events such as the Ocean Man oil spill put liability in the forefront of their minds.
Related stories:
Look "long term" for oil and gas coverage: Energy Broker
Political risk insurance: Have we hit peak globalisation?