Canadian insurers consider storm surge insurance following Hurricane Fiona | Insurance Business Canada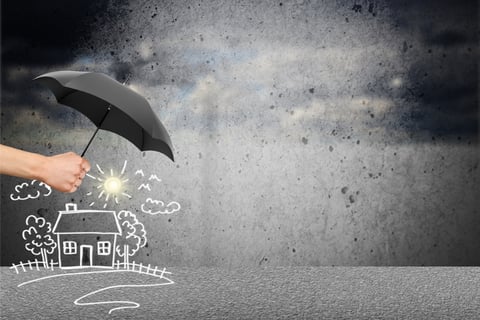 After the devastation caused by Hurricane Fiona, Canadian insurers are once again considering making storm surge insurance a more accessible insurance option.
Storm surges refer to a type of coastal flooding wherein there is an abnormal rise in seawater level during a storm. High-speed wind from the storm pushes the seawater towards the coast, which leads to flooding. In Fiona's case, the hurricane helped whip up surges of over two metres in certain areas.
Regular flood insurance typically does not cover storm surges, as many coastal property owners affected by Fiona have learned the hard way. The Insurance Bureau of Canada (IBC) has explained that while storm surges are a risk for all coastal properties, climate change has made it difficult to properly quantify the risk, which makes the availability of storm surge insurance rare.
"With our fast-changing climate leading to rising sea levels and eroding coastlines, these things are all happening rather quickly," IBC Atlantic vice president Amanda Dean told CBC News. "The risk modelling required by insurers to develop prices for coastal flood coverage is incredibly complex."
But Dean added that the industry continues to develop the necessary risk models for storm surge coverage.
"There have also been conversations ongoing with government in terms of a public-private insurance program for overland flooding that would include storm surge and coastal flooding," the vice president explained.
"Industry is certainly eager to get back to the table with those conversations."
The insurance industry's plan to expedite storm surge modelling comes as experts fear that Fiona is but a taste of worse things to come.
Read more: Canada facing more frequent and severe hurricanes – Swiss Re
Swiss Re head P&C treaty underwriting, Canada & English Caribbean, senior vice president Dipika Deol warned that Canada "will be more at risk from more frequent and more severe hurricanes going forward" thanks to climate change.
"We see the sea surface temperatures are rising – that means storms are going to be able to beef up more and, as they're growing in size and in terms of the amount of precipitation and moisture that they hold, they will also be able to travel much further north, which is exactly what we saw [with Fiona]," the senior vice president explained.