Everyone is getting flooded and no-one knows about flood insurance | Insurance Business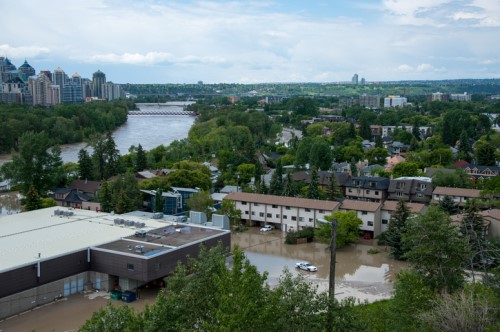 Whether it's in the GTA, around the island of Montreal, or in Fredericton, the May rains have lashed down just when most Canadians were hoping they'd enjoy spring.
It's fitting timing however, that the Interdisciplinary Centre on Climate Change and the Partners for Action has just released its national survey finding a whopping 94% of respondents didn't know they lived in a flood prone area, or of recent regulatory changes.
Join us at the Flood Risk Summit 2017 – find out how now.
To make matters worse, the Partners for Action study found 70% of respondents hadn't been offered overland flood coverage despite the fact that the most populated region in Canada is experiencing flooding.
There is a flood protection gap in Canada according to Shawna Peddle, director of Waterloo University's Partners for Action, funded by The Co-operators and Farm Mutual Re.
Search and compare insurance product listings against Flooding from specialty market providers here
"Until people know what their flood risk is, they're not going to do anything about it. That's why you see these big flood events affect so many people. We're getting more water, we're getting more rain, it's happening more often," Peddle said.
However, while the situation may be bleak, it does create an opportunity for brokers she suggests.
"There's a great opportunity now for governments, for people to come together with the insurance industry to give people the information they need to understand risk and what it means to them and what they can do about it," she explained. "But also so people can understand what the government expects of them. If you are now expected to buy flood insurance, how do you do that?
"There's also a great opportunity for the insurance industry to come in and inform the community about the benefits of having insurance. That if, they're no longer going to be covered in the future by federal relief, insurance is a great option. The industry is working really well with the federal government to try to make that happen."
Peddle is giving a talk on the changing nature of flood risk in Canada at the 2017 Flood Risk Summit.
Related stories:
Abnormal temperatures bring huge deluge – flood risk soars
Heavy rains over central Quebec pose flood risk