Fort Vermillion residents affected by April flooding to rebuild on higher ground | Insurance Business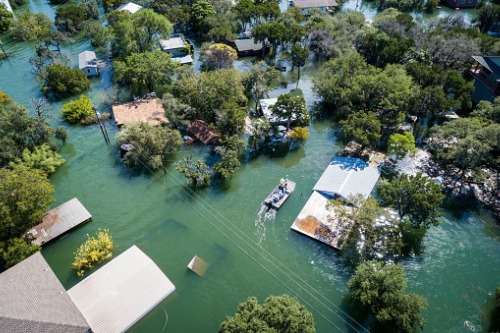 Residents of the hamlet of Fort Vermilion, Alberta, whose homes were destroyed by the April flooding will be moved to new housing on higher ground – but their flood and insurance problems are not over.
The provincial government of Alberta has provided 15 trailers to shelter residents while their homes are being rebuilt for about $2.6 million. Mackenzie County has also spent another $1.4 million to purchase and develop the land where the 15 new homes will be built starting November – but those costs are not covered by the provincial Disaster Recovery Program (DRP).
According to Mackenzie County reeve Josh Knelson, the county had planned to build an additional 46 houses, but cannot afford to develop more until the provincial government provides further support.
Knelson also warned that the 15 new houses being built along the Peace River are still on a known floodplain, and are at risk of flooding again.
"After going through something like that, you'd rather not do it again," the reeve told CBC News.
In late April, an ice jam caused the nearby river to overflow, forcing 400 Fort Vermilion residents to evacuate the area. While most were able to repair the damage to their property and return home, some 30 people are still living in temporary accommodation, said Knelson.
"It's especially hard for the people that have been displaced right now," he said. "It's been an ongoing nightmare for many, for months on end."
Residents who choose to repair their homes can be refunded though the DRP; according to Alberta Municipal Affairs, homeowners have received $1.3 million so far from the government support program.
Read more: Majority of Fort Vermilion residents affected by flooding lack insurance
But despite the government support, many Fort Vermillion homeowners still lack flood insurance, due to the high premiums being charged. According to a previous statement by Mackenzie County councillor Cameron Cardinal, overland flood insurance is prohibitively expensive for many – in one case, a household was even quoted as much as $1,200 a month, the councillor said.