IBC: Natural infrastructure is needed in order to mitigate rising flood costs | Insurance Business Canada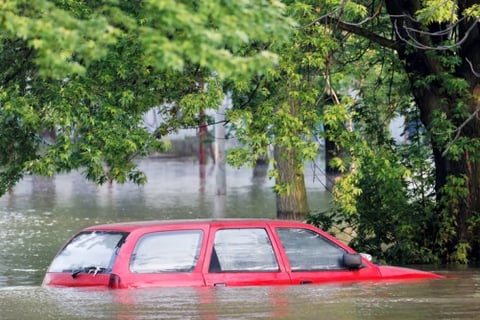 To address the rising costs of flooding across Canada, the Insurance Bureau of Canada (IBC) has released a new report that calls for communities to consider smarter "green" infrastructure.
IBC collaborated with the Intact Centre on Climate Adaptation (Intact Centre) at the University of Waterloo, and the International Institute for Sustainable Development (IISD) to prepare its latest report, which looks into the implementation of natural infrastructure to mitigate flood costs.
According to the report, Canadian P&C insurance losses related to climate change and severe weather averaged $405 million per year between 1983 and 2008, and $1.8 billion between 2009 and 2017 – water damage was identified as the key driver behind the surge in costs.
The IBC then proposed that flood risk can be limited through the conservation and restoration of natural infrastructure – which refers to natural features such as ponds, wetlands and vegetated areas.
With a case study of existing natural infrastructures, IBC revealed how much insured damage the natural flood measures have saved:
Naturally occurring ponds in the coastal town of Gibsons, BC provide $3.5 million to $4 million of stormwater storage services annually.
A 250-meter naturalized channel in Oakville, Ontario provides $1.24 million to $1.44 million of stormwater conveyance and storage annually.
Naturally occurring wetlands in southern Ontario reduce flood damage costs to buildings by $3.5 million (or 29%) at a rural pilot site, and by $51.1 million (or 38%) at an urban pilot site.
A restored and engineered wetland in Manitoba is valued at $3.7 million for the flood reduction, water quality improvement, carbon sequestration, and other benefits it provides.
"Natural infrastructure, such as an inland or coastal wetland, is not mere decoration – it limits flood risk and the downstream discharge of pollutants, while at the same time supporting biodiversity," commented Intact Centre on Climate Adaptation head Dr. Blair Feltmate. "In response, every attempt should be made to retain and restore natural infrastructure today, if we are to avoid unconscionable economic, social and environmental losses tomorrow."
"Natural infrastructure can be more cost efficient than built infrastructure. This is critical because with climate change, more frequent and intense weather events are becoming the new normal and leading to escalating costs," added IISD Resilience Program director Anne Hammill. "Natural infrastructure can offset millions in spending and offer multiple environmental and social benefits compared to traditional grey infrastructure systems."
Related stories:
IBC: Total weather-related insured damage for 2018 now over a billion dollars
IBC: August storm caused over $80 million in insured damage in Toronto