IBC responds to Brantford flooding, deploys community assistance staff | Insurance Business Canada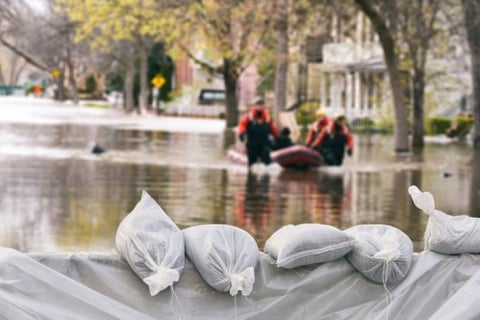 Responding to recent flooding that occurred in parts of Brantford, Ontario, the Insurance Bureau of Canada (IBC) has deployed support staff in the region.
The bureau is sending its Community Assistance Mobile Pavilion (CAMP) to help both affected residents and businesses with their insurance-related concerns.
CAMP staff will be based at the Doug Snooks Eagle Place Community Centre, where they will answer any insurance-related questions from those affected by water damage, a release said.
"We advise residents that they should contact their insurance representative to determine whether or not they have coverage," said IBC Ontario vice-president Kim Donaldson. "Overland flooding is an option in insurance coverage and not every consumer has chosen this feature. Sewer back-up often is included, but that too depends on your coverage."
IBC is also recommending that consumers contact the bureau's Consumer Information Centre for more details on how to secure claims for flood damages.
The CAMP is IBC's national program designed to assist disaster victims. The program is staffed with knowledgeable insurance personnel and is typically set up at emergency shelters and community centres where disaster victims might be gathered.
In cases where the program cannot be physically deployed, IBC representatives work with local officials and insurers to ensure that consumers in disaster-stricken areas are properly equipped with the right insurance information.
Related stories: