RSA reveals early impact of Canada's floods | Insurance Business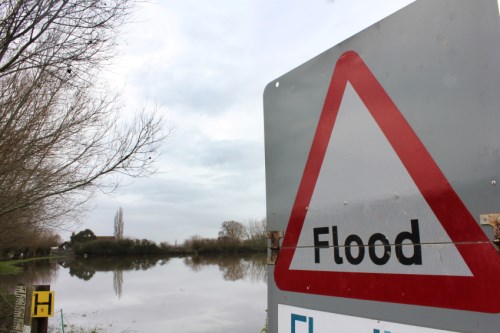 It appears the worst is over.
The Ottawa River has crested, water levels are decreasing on the streets of Laval, while the federal government has committed to covering the costs of soldiers and sandbags.
However, the shockwaves of the flooding that has rocked many parts of Canada continue to be felt. One man died after attempting to drive across a washed out gravel road and a young girl is missing following days of catastrophic flooding from St. Catharines, Ontario to Gaspé, Quebec. The warming weather has also raised river levels in B.C.
Donna Ince,
RSA Canada
's senior vice president of personal insurance said the insurer was beginning to survey the impact on its clients nationwide.
"RSA Canada has received about a total of 130 claims in Ontario related to the rain events which swept through several provinces this weekend," she said. "We are currently assessing our impact in Quebec. In BC, we have been minimally impacted.
Join us for Flood Risk Summit 2017
"We are seeing a number of claims with water in the basement and some with water infiltration through roofs. This event has been well-managed throughout the weekend to ensure our customers received the assistance they needed urgently."
Canadians living in flood zones likely don't know they're in danger, according to a University of Waterloo study released during the height of Eastern Canada's flooding, that found 94% of respondents who were in a flood zone weren't aware.
Another study from the University of Waterloo, this one from 2016, said 70% of Canadians hadn't been approached by their broker about overland flood insurance.
"Given global climate change, water-related damage is becoming an increasingly prevalent issue for home and small-business owners in Canada. Yet nearly one in three Canadians don't know what type of water coverage they have or need," Ince said.
"We always encourage our brokers to use recent and relevant examples of flood-related events to bring awareness of the importance of overland flood coverage to their clients. Based on broker feedback, RSA developed Waterproof Coverage™ in November 2015. The endorsement was designed to offer brokers' home insurance clients an affordable option for flexible coverage that's clear and simple to understand, and is comprehensive of damage caused by both overland flooding and sewer backup."
Many communities have been built on flood plains, in part because the federal government stopped making flood maps in 1996 and only recently began issuing national standards again.
The call from resilient communities, particularly urban ones, has been growing louder in light of the recent deluge.
"We believe that risk prevention and insurance go hand-in-hand," Ince said.
"Insurers have an important role to play in encouraging governments to take action. Whether it is through measures to make cities more resilient to severe weather, investing in technology such as flood mapping to better design customized coverage across a region, insurance companies can and should aim to make a difference in influencing and informing national policies and regulations.
Related stories:
Brokers have great power, great responsibility as Ontario and Quebec floods continue
Desjardins lends a hand, provides relief to flood victims