Windsor flooding, one year on: What were the lessons learned? | Insurance Business Canada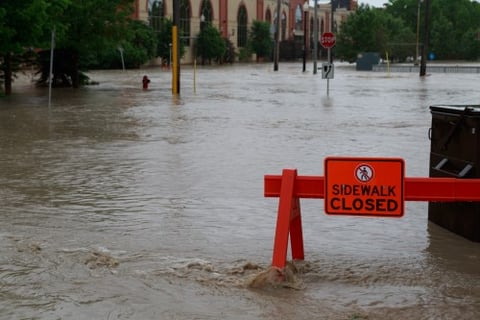 One year has passed since the massive flooding event in Windsor, and the region continues to learn how to prepare for the next big disaster.
The August 29, 2017 flooding was the largest catastrophic loss for Canadian insurers that year; insurers paid out claims worth $165 million to affected residents. Additionally, Ontario has paid out another $1,436,181 (to date) through the provincial Disaster Recovery Fund.
"Water has become the new fire," Insurance Bureau of Canada (IBC) director of consumer and industry relations for Ontario Pete Karageorgos told Windsor Star. "There's now more payouts for water than fire, which used to be the top source of claims. We've seen this across the province and the nation."
A catastrophic event – as defined by the insurance industry – describes a disaster that causes $25 million or more in losses.
For the floods that occurred between 2016 and 2017 in Windsor, insurers paid claims totalling $300 million.
On top of the insurance payouts, the Ontario Disaster Recovery Fund has paid 838 claims since 2016 for flooding in Windsor, Tecumseh, Lakeshore, LaSalle, Essex and Amherstburg.
Karageorgos explained that the surge in claims is the result of a number of factors: climate change, the disappearance of wetlands, aging infrastructure, and homeowners who are still finishing their basements.
"In the Windsor-Tecumseh area the damage was primarily in the basements of homes," he noted.
Poor development choices – such as choosing to live next to bodies of water or cities allowing development in flood plains – also contributed to the problem, Karageorgos said.
IBC has since created a program called Flood Factor to educate homeowners on how they can better protect themselves from flooding.
Karageorgos also pointed out that more insurance companies are now offering overland flood coverage.
"Overland flood insurance and comprehensive water damage coverage wasn't much available before 2015," he said. "Consumer demand wasn't there. Now, it is being offered and homeowners should ask about it."
Traditionally, insurers only covered floods caused only by burst pipes and sewer backups.
The bureau is also working with the federal government to create a national flood program similar to the UK's Flood Re program.
Related stories:
The Co-operators launches comprehensive water insurance product in new provinces
CSA publishes new guidelines for basement flood protection