Cowan Insurance Group publishes report on group disability management | Insurance Business Canada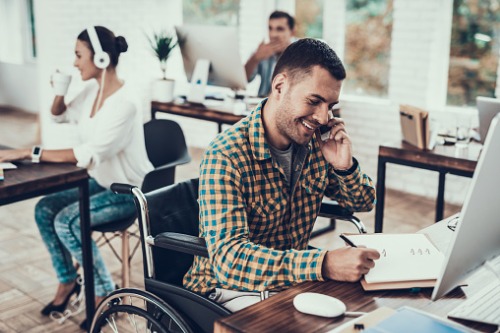 Cowan Insurance Group has recently published its latest report on the state of the global employee disability management market.
The report was unveiled during the 2019 Annual Asinta conference in Toronto held last week.
For the report, Cowan surveyed its global partners in 16 countries to assess disability management practices across the globe. Findings were based on local disability insurance legislation and standard industry practices. Cowan generally found that disability management is complicated – with very few common points between countries.
"Our clients often come to us for help with navigation in this complicated area of international benefits and our Asinta partnership gives us the ability to do so," said Cowan Insurance Group vice-president of group benefits Marc Benoit. "Our Asinta partners who are on the ground in countries where our clients do business, provide us with unique local expertise to facilitate our clients' needs globally."
Notable findings of the report include:
The government of Canada is looking into options to extend the long-term disability (LTD) benefit after retirement, or after age 65
Short-term disability (STD) findings

Supplemental STD benefits are available in all countries, except India and Columbia
STD payments differ based on job level and type
Duration of payments range from 26 weeks, to three years
Employers cover the STD premiums everywhere, except Canada and France

Long-term disability (LTD) findings

All countries except India offer LTD benefits
Benefit payments are made in a lump sum or on a regular schedule
Payouts are typically based on seniority, or a multiple of earnings and could equal up to three years of salary
Benoit remarked that while making sure disability programs are compliant with government legislation and local norms is imperative, it is also equally important to consider the specific needs of clients and their employees. He mentioned that it is Cowan's role, together with its global partners, to ensure employers meet these objectives.