Home insurance rates in Canada – 2022 prices to increase | Insurance Business Canada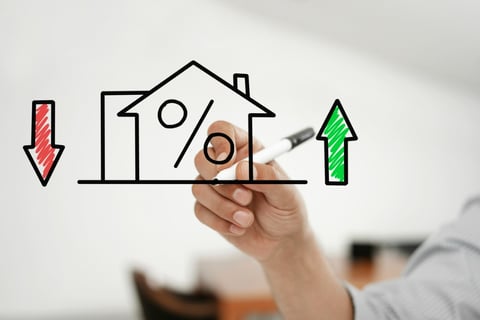 The year 2022 is set to be another difficult one for policyholders, as a new report from insurance comparison website RATESDOTCA anticipates home insurance rates in Canada will surge.
Citing its own data, RATESDOTCA noted that the average home insurance price in Ontario is $1,342. Using that price as a baseline, the website said that a 5% increase would translate into a rise of $67 per year.
According to RATESDOTCA, three trends are driving the increases in home insurance rates:
Renovations – According to data from StatCan, Canadians applied for 212,523 residential alteration and improvements permits from January to November 2021. RATESDOTCA has warned that each time a homeowner renovates their property, the cost of rebuilding and their premiums could also increase.
Rebuilds – Pandemic-induced supply chain disruptions and changes in consumer purchasing behaviour have led to surges in building material costs such as lumber, RATESDOTCA said, which in turn is driving up insurance costs as well. The website also noted that insurance rebuilds are more costly than construction costs from privately arranged contractors as insurers must rebuild quickly in order to move the homeowner back into their home. Insurers must also account for the accommodation costs they must pay policyholders as their homes are being rebuilt.
Climate change – RATESDOTCA pointed out that recent extreme weather events have led to costly insured losses. Citing information from the Insurance Bureau of Canada, the report mentioned the tornadoes that tore through Barrie, Ontario in July 2021, which caused insured losses of $100 million. It also mentioned the flooding event in BC that occurred in November 2021, which cost more than $450 million – considered the most expensive severe weather event in BC's history.
Read more: Canada's insured catastrophe losses set a dangerous "new normal" - report
"Because home insurance pricing is unregulated in Canada, it's difficult to determine exactly how much home insurance premiums will rise by, but premiums are definitely on the way up," said RATESDOTCA expert and chartered insurance professional Tanisha Kishan.
Kishan added that while homeowners may not be able to control the rise in insurance prices, they do have options to "potentially mitigate" the increases.
In a previous report, RATESDOTCA highlighted that as climate change-driven natural disasters have become more frequent and severe, home insurance costs have also climbed.
Read more: Spike in home insurance rates in two provinces – what's the cause?
That report found that the average cost of home insurance has risen at more than three times the rate of inflation over the past decade, with personal property damage claims jumping 42% over the same period.
"Climate change is already having a direct financial impact on individual Canadian homeowners," said RATESDOTCA managing editor Jameson Berkow in a previous statement. "Everyone should be motivated to take action on climate change, but this data should add even more incentive by putting a clear dollar value on the costs of inaction."