Is the whole principal of indemnity always fair? | Insurance Business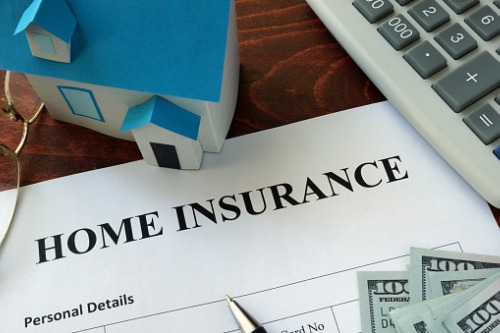 A home is destroyed in a flood. That catastrophic event cannot be undone; the home cannot be 'un-flooded'. Luckily, insurance is there to help the insured (in this case, the homeowner) pay for the repairs or the replacement so that the home looks at least similar to how it was before the loss.
The basis of claims settlement in a standard homeowner's insurance contract states that insurers will: "pay for the insured loss for damage to the dwelling up to your financial interest in the property, but not exceeding the applicable amounts of insurance for any loss or damage arising out of one occurrence." This refers to insurance policy limits – a concept that most buyers are aware of and understand.
Under the basis of claims settlement, it's critical for homeowners to understand whether their insurer will pay 'actual cash value' or 'replacement cost'. If their contract states the insurer will pay replacement cost, this means the claimant will get a payment equal to that which would be required for them to replace any damaged or lost items. But if the contract says the insurer will pay actual cash value, this means the claimant will receive the depreciated value of an item of property at the time of the loss. They will not be able to fully replace what they've lost.
Read next: What questions should brokers be asking about seasonal homes?
There are certain conditions for replacement cost. For example, in the flooded home scenario above, a rebuild would have to occur at the exact same location and from the same materials, or at least from materials of a similar quality. It would also have to be the same type of home. If it was a bungalow involved in a total loss, it would be a bungalow that is rebuilt.
Speaking at the CatIQ Connect conference in Toronto, Kevin Smart, AVP of personal lines underwriting at Aviva Canada, asked some important questions about indemnity and whether the industry should do more to build resilience.
"What if the house is located in a flood plain? Is it right to say you're only going to get replacement costs to the full value of your policy if you rebuild it in a flood plain?" he asked. "What if a house is in a location that has a high risk for wildfire, and the former materials used to build the home were not fire resistant? Is it right to tell a homeowner we're going to rebuild your house exactly the way it was, but you're not being protected against wildfire?
"What is the additional coverage that might be included in a policy that would help make homes more resilient after a loss? Is it enough just to pay for a policy that just repays damage, but leaves the policyholder vulnerable to future losses? Is the whole principle of indemnity always fair?"
Read more: Allstate Canada reveals new water protection solution
There are many improvements that could be made while settling a claim, according to Smart. With basement flood claims, for example, the insertion of a backwater valve, a sump pump, or some better draining equipment could be included as part of the claim settlement. For other claims like wind, hail and fire, improvements might be made to roof sheathing or siding to make them more resistant.
"Now the challenge is – can the insurance industry adopt a coverage standard that will improve resilience?" said Smart. "Relocation – can the insurance industry allow the policyholder to rebuild anywhere with no financial penalty? Total loss versus partial loss – if only part of the roof is damaged, should we repair the whole roof with better materials?
"Some endorsements and optional coverages in the industry are starting to reflect risk mitigation. For example, in the sewer back-up coverage, some companies will not only repair the damage, but they'll also give the claimant up to another $1,000 to install a sump pump or a back-water valve to reduce the risk of a basement flood happening again. That's a good start, but what more can the industry do?"