The fallout from Alberta's latest winter weather warning | Insurance Business Canada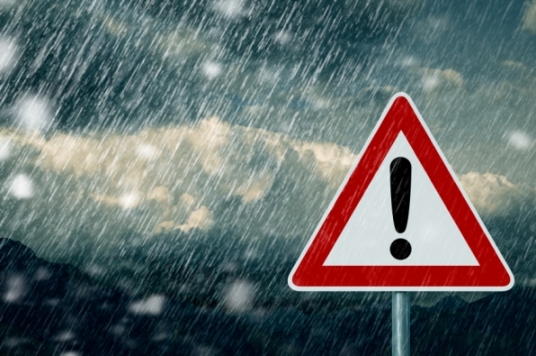 Many homeowners in southern Alberta and B.C have been battling harsh weather in the past few days, amid record snowfall in the region and a weather warning from Environment Canada.
Insurance Business
caught up with
RSA Canada
to find out what claims might arise following the latest round of extreme weather, and what brokers should advise clients in preparation for these events.
Learn more about snow insurance here.
"There are several types of claims that could result from a significant snow event, however Alberta residents are really accustomed to big snow falls and for the most part are well prepared," Petra Blundell, claims relationship manager at RSA, said.
While Blundell said it was difficult to foresee what claims would result from severe weather, as the size and nature of the event can always change, certain claims can typically be expected.
"We are most likely to see an increased volume of auto claims following a snow storm," Blundell commented.
"Collisions are more likely to occur when the road conditions are poor. There is always a period of time between when the snow falls and when the municipality clears and sands the roads (if they clear and sand them)."
Want the latest insurance industry news first? Sign up for our completely free newsletter service now.
Some of the property losses that can be expected during severe winter weather include ice damming – where water gets in through the roof as a result of ice creating a dam under shingles or flashing – and collapsed roofs due to an accumulation of snow.
However, she added that well-maintained, properly constructed roofs were unlikely to collapse except in cases of enormous amounts of snow, and these types of claims are more likely to be seen on sheds or badly maintained out-buildings such as garages.
"If there is a power outage that lasts a long time – days or weeks – we are also likely to receive an increase in call volume from customers asking what coverage is available," Blundell explained.
When it comes to advising clients in extreme weather situations, brokers should continue to advise people to stay home as much as possible, she said.
Simple tips such as doing grocery shopping in advance and avoiding driving on busy roads where possible, are a mainstay in winter weather, as well as preparing for potential power outages with flashlights and extra batteries.
Related stories:
Contacting clients in the New Brunswick ice storm
Raging storms and wildfires put a dent in Renaissance Re's earnings