Food truck insurance market is open for business | Insurance Business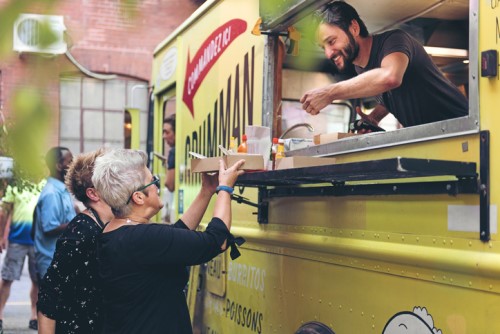 The popularity of gourmet food trucks wheeling and dealing in cheeseburger pierogis and Venezuelan arepas – or even just simple ice-cream trucks handing out swirled soft serve cones – is unmatched by the availability of insurance offerings for these mobile businesses.
"From what we've heard, there are quite limited markets on it," said Dominique Walker, senior specialty underwriter and underwriter team manager at Canadian MGA Cambrian Special Risks Insurance Services. "We offer a full commercial general liability and property coverage. A lot of markets only offer ACV (actual cash value) on the units, but I think a lot of the challenge comes into the automobile insurance placements. It is available, but it would be expensive."
The demand is there though – a recent e-blast to Cambrian's broker partners generated a lot of interest with many submissions, Walker told Insurance Business.
When insuring meals-on-wheels, making sure the diners don't get sick after devouring a deep fried corn dog or Nutella-stuffed crepe is a top concern. Besides food poisoning, slip-and-falls, fire prevention and the truck part of the equation are other risks that insurance can cover, though not without some difficulty.
"They're mobile units so the workspace is extremely small for them to be working in," said Walker. "Also, the auto insurance would be different in every province and, from our experience, we don't write the auto portion. From feedback we've got back from our brokers, that can be quite challenging to get and usually it's just the facility market that will provide it."
The food tastes so good because of the cooking methods employed by chefs in their miniature kitchens, some of which can create their own risks.
"Some of them do deep fat drying, so, as a mobile unit, they have to properly dispose of the garbage and especially the grease," explained Walker. "You want to make sure that they have their staff on the proper training with the safe food handler certificates. A big one would also be the fire suppression system they have, and that they want to have a proper kitchen fire extinguisher – a Class K."
A mobile unit could be parked in a busy downtown centre one day and an empty lot the next. No matter where the truck is located, the operators want to make sure they're aware of their surroundings, according to Walker, and keep an eye out for pot holes or other potentially threatening hurdles an eager diner could encounter on their way to get a platter of barbecue ribs.
The menu of claims that Cambrian has seen from covering food trucks include burglary and fire, the latter of which resulted in huge losses when flames enveloped an entire unit. Business interruption coverage is then another option for the businesses.
"Because they're seasonal operations, depending on when it happens, the whole season could be gone for them," said Walker.
Related stories: