Contract disputes open businesses up to legal woes | Insurance Business Canada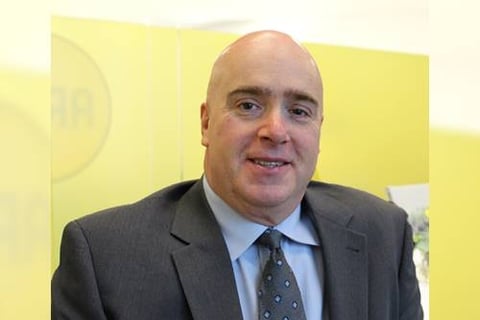 Contracts make up the backbone of many transactions that a business might do over the course of its operations. As a result, the opportunity for contract disputes is rife, which exposes business owners to legal risks.
Take, for example, a hotel that booked a wedding with specialized menu requests and sent the requisite orders to its suppliers, asking that they confirm all the goods will be delivered as ordered and on time. But, on the big day, the seafood supplier doesn't show up, and the hotel has to scramble to find another company that can deliver the salmon and save the day, though at a higher cost. The hotel can take legal recourse against the original supplier based on the additional costs the business incurred because the original delivery fell through.
However, pursing legal action when a contract dispute arises isn't always an option for a business because of the costs associated with doing so.
"The majority of small to mid-size businesses do not budget for legal issues, so any legal claim can have significant negative effects," said Ian Braid (pictured), VP of affinity partnerships at ARAG. "Contract dispute claims costs start around $5,000 and can easily reach $25,000. Where would a small business seek the funds to pay for this – from their capital, refinancing, or releasing a staff person?"
For instance, a manufacturer that provided trusses for a new home building site but then wasn't paid after delivering the material is left out of pocket and will have to cover its own legal costs if they want to hire a lawyer to pursue the outstanding payment.
ARAG's legal expense insurance (LEI) can help businesses of all sizes address contract disputes, while providing legal assistance to businesses going through tough times.
Read more: Legal expense insurance the next hot product for Canada's small business owners
"First and foremost, when a situation arises that could lead to something more significant, we encourage the policyholder to be proactive rather than reactive – utilize our telephone legal advice line, speak to a lawyer, and obtain some guidance and advice on how to mitigate the situation," said Braid. "Our statistics show that 85% of the issues presented can be resolved by obtaining advice, and LEI is the only insurance that a policyholder can actually use before they have a claim."
For the businesses that do require legal services, ARAG will cover the legal costs directly to resolve the situation. If the claim contains a debt recovery component, 100% of whatever is recovered goes back to the insured, with ARAG paying legal and associated costs.
"Traditional P&C insurance does not view a contract dispute or debt recovery issue as a claimable event," explained Braid. "Legal expense insurance, however, views a contract dispute as an insurable event for which the policyholder may seek resolution."
Let us carry the burden, so you can live your life.