Employees are a company's greatest asset, but also a major risk | Insurance Business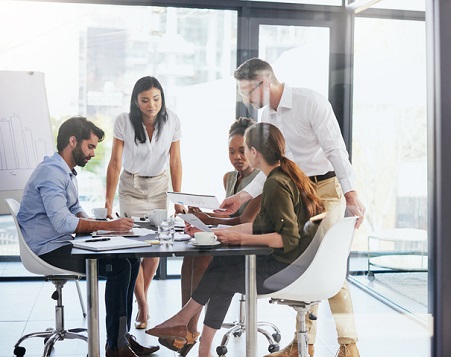 Many business owners will say that the people working for them are their company's greatest asset, but employees can also present a major threat of legal problems. Jo-Anne MacDonald, CEO at ARAG, explains how brokers can help their clients to manage and mitigate such risks.
The decision to hire a first employee is a big one for any organization, and rightfully so. Whatever they may be called upon to do, a business will stand or fall on the quality of the people it employs. As companies grow, such decisions become more commonplace but no less important, to the extent that they will consult experts and eventually hire teams to manage the recruitment process.
However, those same employees also present a significant legal threat to the companies that hire them. No matter how thorough and careful your recruitment process, how complete and up-to-date your policies and procedures, there is always the potential for an employer to find itself in dispute with even one of its most skilled and dedicated members of staff.
Take, for example, the long-serving and otherwise exemplary employee who missed out on a promotion for perfectly valid reasons, but became disaffected and claimed that the decision was discriminatory. There are some hot-spots of employment risk around recruitment, sickness and, obviously, dismissal, but a dispute can crop up at any time.
The scale of the risk is something with which legal expense insurers are all too familiar. Employment issues are typically the grounds for the most claims on commercial policies, the highest total claims costs, and the subject of the most legal advice helpline calls.
While few business owners are surprised to find that legal advice and representation to deal with such matters can be cripplingly expensive, they may not know that such risks are something that their broker can help them to manage.
A cornerstone of any good legal expense insurance policy is a free legal advice helpline, with lawyers available to answer everything from the most day-to-day legal queries to specific questions that might help to head-off a developing issue and prevent a full-blown claim.
Whether helping to ensure that the right policies are in place and the right procedures followed, or guiding an employer through a tricky legal situation, it is hard to overstate the value of having legal advice on tap. Businesses, especially SMEs, are often inhibited from seeking professional advice by the cost of a lawyer's time, but the consequences of getting things wrong can be catastrophic.
Even the best advice cannot prevent every legal problem though, and even the best employers can find themselves in a dispute, which is when clients are truly grateful that they have legal expense insurance.
The policy can pay the cost of appointing a specialist employment lawyer to represent the company, at an arbitration hearing if necessary, as well as any mandatory arbitration fees, which could all amount to many thousands of dollars, even if the business has acted in exemplary fashion and the claim is found to be without merit at all.
Perhaps the most attractive aspect of legal expense insurance for brokers is that their clients can take advantage of benefits like telephone legal advice and online legal resources from day one, without even having to make a claim. Legal protection can very quickly pay for itself.
Jo-Anne MacDonald is CEO at ARAG Services Corporation and can be reached at [email protected]