Legal expense insurance lets families stand up for their rights | Insurance Business Canada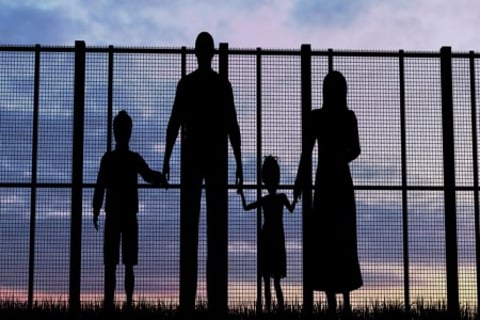 When a family runs into a legal issue, the fear of racking up high bills for lawyers can keep some from seeking out legal advice and, in the end, often leaves them with even bigger financial burdens. It doesn't help that Pro Bono Ontario, which offers services that assist people with everything from filling out court forms to providing advice, announced in November that it would be closing two centres at courthouses in Ottawa and Toronto in December because of a lack of funding.
"Most [legal expense insurance] claims will cost the homeowner anywhere from $2,500 to upwards of $10,000. How many people have that as disposable income to spend on a lawyer? Low income earners benefit from legal aid, the wealthy have the cash to pay for a lawyer at any time, [but] what about all those of us left in the middle?" said Katherine Ferrante, vice president of sales and business development at ARAG Canada. "As Canadians, we're reluctant to call on a lawyer because what if we don't like what they tell us and we still have to pay the invoice? Most of us try to go it on our own to navigate the legal system to save money, however, more often than not, the situation ends up costing more than if a lawyer was involved at the very start."
The ARAG Family Legal Solutions policy gives the policyholder power to stand up for their rights and obtain access to justice, she added, when it comes to the common legal hurdles they could face, such as employment or consumer contract issues.
"This morning, they had a job and by noon they've been terminated – they want to speak with a lawyer, they need to speak with a lawyer, if for no other reason than to determine if their severance package is fair for the position held and time worked," explained Ferrante. "Or, a homeowner just put down a deposit to have their kitchen renovated and the company ran off with the money rather than showing up to do the work."
A brand new refrigerator malfunctions and no company will honour the warranty; a family finally has a chance to get away on their dream holiday, but their five-star accommodations turn out to be less than a one star on arrival; or they wake up on Saturday morning to find out that their neighbour has cut down all the shrubs between their properties without consultation.
"For any of these situations, what legal recourse does the homeowner have?" said Ferrante. "With an ARAG Family Legal Solutions policy, they may have a claim which would pay all their legal bills to resolve."
The ARAG policy likewise provides policyholders with 24/7 unlimited telephone legal advice for any legal question they have, including topics that are not even covered by the policy.
"They can call the advice line with questions on neighbour disputes, holidays gone bad, a consumer contract dispute, a tax issue, a family law issue, etcetera," said Ferrante. "There's no limit to the number of calls per year, no limit to length of the call, and no limit to the legal questions that may be asked."
For accepted claims, ARAG will pay all legal fees, approved out of pocket expenses, medical reports, expert witnesses, court costs, which can be up to $32,000 for two days in Ontario, according to Ferrante, and adverse costs.
The policy doesn't cover any resultant fines, penalties, settlements, or damages. ARAG also does not cover family law, though the advice line will answer related questions. The ARAG Family Legal Solutions policy is not available as a standalone product, and is only sold through Groups, Associations, or as a part of Employee Benefits packages.