New year, new employment laws pose legal challenges for SMEs | Insurance Business Canada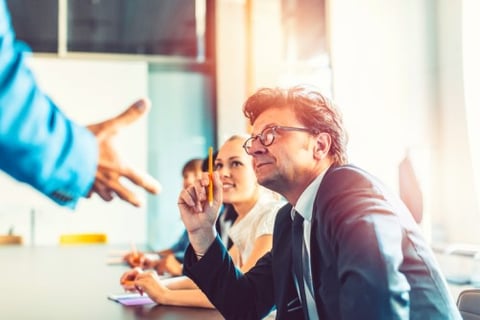 Keeping up-to-date with employment law has never been the easiest task for the owners of small and medium-sized businesses, especially at New Year when many changes are introduced. Katherine Ferrante, ARAG's Vice President of Sales & Business Development, explains why this January 01 has been particularly tricky for employers in one province.
$14 per hour minimum wage or $15? 'Personal Emergency Leave' or 'Family Responsibility Leave'? Keeping up with legislative updates governing how to treat and remunerate employees has never been easy for employers, especially at this time of year when provinces often introduce any necessary changes.
But spare a thought for businesses in Ontario that were just about ready to implement the final, wide-ranging reforms of 2017's Fair Workplaces, Better Jobs Act, scheduled to become law on January 01, when much of the legislation was repealed or replaced by the new Conservative government's Making Ontario Open for Business Act, which passed into law less than six weeks before the New Year deadline.
The details of all the planned changes are a little too extensive to set out here, and they have been very well-documented elsewhere, but they ranged from a further $1 hike in Ontario's minimum wage to significant increases in employee's entitlement to personal leave.
Businesses were left torn between some commercial relief from changes that would inevitably have hit many organizations in the bottom line, and the prospect of disgruntled staff who were expecting and may have planned for some noticeable changes to their terms of employment.
To their credit, some of those companies that can afford it have agreed to stand by some of the original, more generous terms, but such a choice clearly isn't commercially viable for all, especially in sectors where competition for customers is keener than competition for staff.
Ontario wasn't the only province to see employment law reforms implemented on January 01, of course. There is a new payroll health tax in British Columbia, changes to compressed workweek arrangements in Alberta, as well as reform of absence, vacation, equal pay and harassment laws in Quebec.
It can be difficult enough keeping up-to-speed with employment law developments in one province and, nationally, whether they come from lawmakers or the courts, but even small businesses can have employees in more than one province.
This is why legal protection insurance has proved particularly popular with SMEs, both here in Canada and elsewhere in the world. As well as offering invaluable insurance against the legal costs associated with various issues common to such businesses, including employment disputes, the legal advice helpline is on hand to provide access to legal expertise and answers to any legal questions that may arise.
For brokers who serve the SME market, legal protection products provide a useful means to differentiate themselves in a highly competitive space, while offering their SME clients real value that provides substantial benefits, even if they never need to make a claim.
Katherine Ferrante is Vice President, Sales & Business Development at ARAG Services Corporation. She can be reached at [email protected].
Let us carry the burden, so you can live your life.