How a new option in the market can aid advisors in the wealth transfer discussion | Insurance Business Canada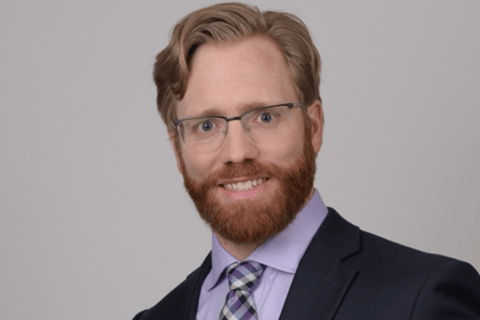 This article was produced in partnership with Desjardins Insurance.
Wealth transfer can be a difficult subject for families to discuss. However, it is not a conversation that advisors should shy away from with their clients. Many Canadians have wealth accumulated and it is important to have a plan in place for that wealth to be passed on to the next generation(s). Mathew Smith (pictured), regional vice president of sales, individual life insurance, at Desjardins Insurance, explained this further.
"It's really important to ensure the cohesiveness of the family that these things [are] discussed and dealt with prior to someone becoming deceased as it can have a huge impact on the family, [this is] in addition to all the wealth benefits [that come from] having the conversation," he said.
By having this conversation with clients early and before they are in declining health, advisors can empower their clients with the knowledge of how early planning could avoid issues with taxes and family fallouts. A client may not act on implementing a solution if they are uncomfortable with the product. Over the years, Desjardins Insurance has been listening to the needs of the clients and advisor, and there was a clear ask for a policy to be paid up quickly with the comfort of knowing premiums are guaranteed and the client will never have to make unexpected payments in the future. Smith further discussed the product.
"Participating whole life insurance - 5 Pay provides that sleep well factor for clients to ensure that they know that they've taken care of this, and regardless of what happens down the road, whether there are changes in their financial position, economic turmoil, pandemic; this obligation or this asset that they have is fully taken care of," Smith explained.
Wealth transfer is not just for the wealthy. Anyone wanting to protect their assets in a tax-efficient way can benefit from this. The bottom 40% of the Canadian population, by income, has an average accumulated household wealth of over $300,000 according to Statistics Canada1 as of the second quarter of 2022, so the need for insuring that wealth covers all income brackets. Grandparents may want to buy insurance on their grandchildren to ensure that money is guaranteed to be passed on. By paying a policy off quickly, there is peace of mind knowing the policy is fully paid when they die. Younger people may want to pay the policy in full over the short term to ensure they have that money for the future when they want to buy a house or have children. Many younger families found that during the pandemic they were able to save more due to their expenses being considerably less. Without travel costs and other external fees, unforeseen wealth quickly accumulated for a lot of people and having a policy to put that extra money into and earn a return on for the future allows for a security blanket that they may not have had previously.
By transferring their income prior to retirement, clients can ensure they are not having to continue funding a policy when they are no longer working. A great benefit of 5 Pay is the ability to pay the policy in full within five years. Smith gave a real-life example of this.
"[The client is] 55, her household income is about $70,000 a year, she has a pension and she has accumulated $100,000 of savings that she wants to give to her kids and grandkids in the future," he explained. "So, the 5 Pay was a great solution because it allows her to pay for the insurance before she retires. It allows her to move that money which at the time wasn't earning much of a return into [an] insurance policy to allow it to start earning a return, and it allows her to deal with some tax and government benefit issues such as the OAS clawbacks upfront. Based on the illustration that we ran for this client, it gave her a safety net in addition to the approximately $175,000 of insurance that was projected to be completely paid up by the time she was 65, 75% more than her original $100,000, she still has access to her future dividends that she could take from the policy as supplemental retirement income. So, it gives her a backup plan and a more comfortable position to be in while still achieving her goal of passing down wealth to her kids in an efficient way." This is not a high-net-worth client but still someone who had a definite wealth transfer need.
Advisors can build trust with clients by offering guidance for their insurance needs and having options, a solution-based product that covers a wide demographic of clients, which 5 Pay offers. Smith added: "The values [of the product] are competitive but we're offering something that doesn't exist in the marketplace, so it gives advisors the opportunity to offer more options to their clients and what we've heard from a number of advisors [is that] this is an opportunity to help clients who previously did not take action because they did not come across an option that fit their needs or that they were comfortable with."
1 Statistics Canada information: Distributions of Household Economic Accounts, Wealth: Interactive tool (statcan.gc.ca)
Footnote: Information detailed was based on illustrated values and is not guaranteed, advisors should do their due diligence when reviewing illustrations and presenting figures to their clients.
DESJARDINS INSURANCE refers to Desjardins Financial Security Life Assurance Company. DESJARDINS, DESJARDINS INSURANCE and related trademarks are trademarks of the Fédération des caisses Desjardins du Québec used under licence.