nowly Insurance's Press Start initiative to hold social entrepreneur innovation accelerator | Insurance Business Canada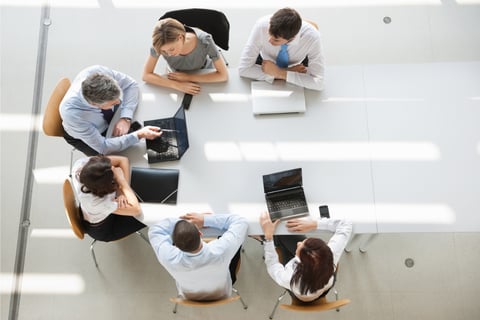 Press Start, the "social impact program" by digital life insurer nowly Insurance, is holding an accelerator which aims to address major social issues faced by Canadians.
For the first year of the new "Press Start CoLab" accelerator, a diverse group of thought leaders will collaborate on developing solutions and viable ideas to solve pressing social issues – with a focus on intersectionality and diversity, a release said. According to nowly, the three main issues the accelerator hopes to address are climate change grief, misinformation and cultural sensitivities around youth mental health.
"The challenges we all face as a society – and especially CoLab's three challenge areas – are irrefutably interconnected and require diverse groups to find effective, holistic solutions that consider all lived experiences," said nowly Insurance chief marketing & social innovation officer Martha Turner Osborne.
Osborne also mentioned that Press Start CoLab was created because nowly wanted to provide a "collaborative, safe space and offer tangible support for young innovators and problem-solvers."
"We want to empower young Canadians who are facing these issues to lean into their ideas, generate systemic change and lead the way for generations to come," the chief marketing officer added.
The accelerator's first year will invite 50 aspiring and established Canadian "social-preneurs" and activists, ages 18 to 29, all from diverse backgrounds, skill levels and personal experiences. It will run for seven weeks, starting July 07, 2022. Mentors for the accelerator program include Cheesan Chew, chief strategy officer at Manifest Climate; Devin Golets, founder & CEO of Tailwind and startup advisor at TechAlliance; Emma Aiken-Klar PhD, consultant & lecturer on Human Centred Innovation and Design; and Deval Pandya, director of AI at Vector Institute.
CoLab will also earmark a pool of $50,000 in grant money and seed funding to help participants launch their ideas.
As part of the CoLab program, Press Start will also feature seven prominent Canadians in two virtual summits in July and August. The summits, which will be hosted by Gonez Media founder and CEO Brandon Gonez, will feature:
Fae Johnstone, executive director at Wisdon2Action
Geoff Cape, founder & CEO of Evergreen Brickworks
Kehkashan Basu, founder & president of Green Hope Foundation
Nikki Sanchez, founder & director of Decolonize Together
Nivi Achanta, founder & CEO of The Soapbox Project
Sean Moffitt, founder & managing director of Futureproofing
Takara Small, founder of VentureKids
"Our goal is that CoLab, and Press Start as a whole, will make substantial progress in empowering the next-generation of leaders to find and implement actionable, scalable solutions," said Osborne. "By connecting like-minded innovators and cultivating purpose-driven communities, we can collaborate towards a healthier, more equitable future for all Canadians."
nowly Insurance is a not-for-profit digital insurance brand and a division of Teachers Life.