Meeting millennials' insurance needs | Insurance Business Canada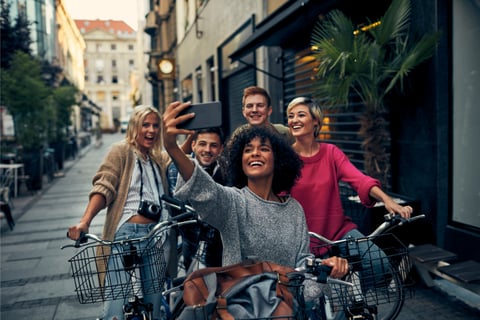 Insurance products are finally starting to be designed with a millennial perspective in mind, and companies such as nowly have thought long and hard about how to engage with this demographic, starting with its company name.
Martha Turner Osborne, chief marketing officer at nowly, a not-for-profit digital insurance brand, spoke to Insurance Business about the importance of reaching this underinsured generation.
Barriers to purchasing insurance stem from the misconception that the process is very drawn out and expensive, according to Osborne.
Read more: Millennials are the 'future of insurance,' so how do we get them in the door?
"We created a digital-first brand to overcome those barriers so millennials can get insurance within minutes," she said. "We simplified the entire useability experience for the end user with a streamlined process."
Though digitization is key, nowly has also included features such as booking appointments with licensed agents within the platform, so those new to insurance have the assistance they need throughout the entire application process.
"It's a digital-first experience but also one where you can speak to someone to ensure you're getting the right coverage," Osborne explained. "If an individual does want to self-serve the entire process, we've included a quick quote and needs assessment tool so they can assess exactly what is necessary based on the nuances of their unique risk profile."
Millennials are looking for usability and quick processing, which has been made a reality with comprehensive digital platforms such as nowly.
"We have had to overcome the perceptions that currently exist, and we designed the end-to-end experience with that in mind," she added.
The organization has also added tangible, complimentary benefits such as at $50 rebate on fitness clubs or yoga classes when purchasing a life product and plans to continue building on that notion.
"We were able to glean that millennials also want to do business with a company that authentically gives back to communities in a meaningful way," Osborne noted. "It's important for them to do business with brands that are committed to making the world a better place."
Mission-based companies are the ones that will be able to win over this underserved demographic. Backed by Teacher's Life, nowly was started by educators and works to give back with programs that make a difference.
"We have done a lot of research around what bold and meaningful looks like," she explained. "We recently created a program called Press Start that focuses on supporting social-preneurs and getting their ideas off the ground."
As much as millennials love usability and optionality, they hold authenticity to an even higher standard.
Actively trying to fill the apparent insurance gap with this demographic is multi-faceted and Osborne mentioned that alongside authenticity, affordability should also be kept top of mind.
Read next: What do millennials actually want from insurance? It's not apps
"It's about providing a very purposeful product that is able to be easily incorporated into a millennial's financial plan," said Osborne. "Partnering with industry influencers who created branded content also enables engagement."
Millennials are overwhelmed with student debt and an expensive housing market; savings are of the highest priority, compared to any other generation. The industry needs to be mindful of their harsh financial realities and take the time to explain the benefits and affordability of products.
"Educating younger generations about financial literacy is so important and there are many companies trying to provide resources to provide an overview of what is available in the marketplace," she said.