Sun Life VP wants a different approach to insurance for people with diabetes | Insurance Business Canada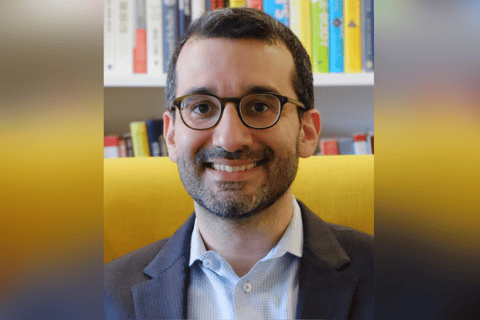 More than 5.7 million Canadians – about 15% of the population – live with diagnosed type 1 or type 2 diabetes, while nearly one in three Canadians has diabetes or prediabetes. Staggering figures from Diabetes Canada show the rising trend of diabetes in the country, affecting more people than ever before. Yet, many who live with the disease cannot obtain adequate insurance.
According to Sun Life, a Canadian with diabetes is four times less like to apply for insurance than the average Canadian. About half of those with diabetes who apply for insurance get declined. Jibran Imtiaz (pictured), VP of insurance solutions market development at Sun Life, told Insurance Business that they talked to many Canadians about their insurance experience and uncovered a lot of painful truths.
"We were able to get perspective on why so many Canadians with diabetes end up without insurance," Imtiaz said. "Is it self-selection? Is it advisor selection? Is it a collusion issue? And we found issues across the whole value chain."
Read more: Sun Life gives $800,000 donation to help people with diabetes
One of the biggest reasons for the gap is that some Canadians with diabetes are self-selecting out of the insurance process, believing their acceptance odds are low. But advisor behaviour is also a factor.
"Advisors play a large part in helping Canadians understand the need for insurance, and many advisors are just not seeking out Canadians with diabetes and other chronic conditions. Advisors are concerned about the challenging process and how it might impact the client relationship," Imtiaz explained.
Canadians who manage to work with a good advisor still face a 50-50 chance of getting declined. A rejection deals such a severe emotional impact on a client that it takes them out of the insurance process altogether.
"To a Canadian, [a decline] might come across as the insurance carrier suggesting that they won't live longer than ten years. This was a key learning because we think about insurance in very different terms," continued Imtiaz.
"But once we understood how significant that emotional impact is, we understood the other two factors: why advisors are shying away from it, and why some Canadians are not willing to subject themselves to this process."
The reality is that many Canadians with diabetes who get rejected for life and health insurance never engage in the process again, Imtiaz said. Even with encouragement from their advisor, many will ultimately opt out of trying for coverage.
"We need to avoid declines as much as possible, including postponements. Many carriers will postpone a client and say, 'come back later,' which is then perceived as a decline. The client is not coming back," Imtiaz added.
Finding solutions
Premium costs – typically much higher for people with diabetes – are a significant barrier for those who surpass the initial hurdles and receive an insurance offer. Many solutions are simply unaffordable.
To help close the insurance gap, Sun Life has introduced a term life insurance solution for Canadians with type 2 diabetes. Called Diabetes Signature Solutions, the program is in its pilot stage in Ontario and aims to offer affordable coverage while actively encouraging policyholders to improve their health.
Imtiaz said their goal was not just to increase access to affordable insurance, but also to improve the client's experience at every stage.
"We work closely with our pilot advisors, who present a personalized and tailored solution to clients while setting expectations on price. The price is based on the average price typically paid by Canadians with diabetes - this removes comparisons with other Canadians that might be in a different health situation. We remove that stumbling block, so the client feels supported from the onset," explained Imtiaz.
Customers also receive access to free health and wellness tools, such as Sun Life's digital wellness platform, Lumino Health. They may also be referred to in-person or virtual clinic services for diabetes management.
Read more: Sun Life launches new virtual wellbeing app
For Imtiaz, one of the most challenging and innovative things Sun Life did with its diabetes solution was to offer conditional acceptance. "Clients are offered a one-year insurance product. We set clear and achievable health goals with them that are designed with the help of a physician. If the client meets those goals in the volunteer period, we transition to longer-term coverage at a very attractive price. This allows us to cover clients that would have been a straight decline in the past," he said.
Mindset shift
The diabetes coverage gap starkly reveals the need for the insurance industry to undergo a radical mindset shift regarding people with chronic diseases.
"As an industry, we have created this health insurance decline, the way other financial organizations might create a mortgage or credit decline. We need to do better and understand that for some individuals, a decline in insurance carries a similar weight to a negative health diagnosis," Imtiaz told Insurance Business.
"Most insurance carriers would think of themselves as financial organizations. But we must realize that we are also health organizations. The fact that we assess clients' health and engage clients going through significant health challenges makes us part of the health spectrum. We need to start acting like it."