Sun Life: What does the future hold? | Insurance Business Canada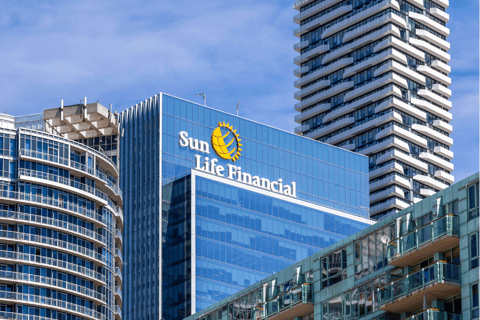 Sun Life Financial is on a mission to think and act like a digital company in Canada.
"By focusing on our digital priorities and continuing to develop our operating model, we are making great progress on our digital journey," said Kevin Strain, president and CEO of Sun Life Financial, during a Q2 2022 earnings release conference call.
The life insurance giant has made significant progress with 'Ella', an interactive digital coach, introduced in 2017, who helps Sun Life clients to fully utilize their benefits and pension plans. Ella was built on Sun Life's Digital Benefits Assistant, a client engagement platform that was launched in 2016 and uses advanced analytics and big data technology to present an array of helpful and important ideas to clients at key life moments.
In the fist six months of 2022, Ella supported over $550 million in wealth deposits and a whopping $1 billion in insurance coverage, marking increases of 14% and 64%, respectively, over the prior year period. Strain commented: "Our digital coach Ella continues to help clients make better decisions."
Sun Life also reported that 85% of applications submitted in Canada in the first six months of 2022 were processed digitally, up 4% from the first half of 2021. Furthermore, its group benefits business has just launched a new Employee Assistance Program (EAP) for its Canadian clients – a platform that brings together health and wellbeing resources under one, convenient mobile app.
Read next: Sun Life reports mixed-bag of financial results in Q2
The giant made similar progress with technology in its US and Asia units. Sun Life US launched Sun Life Onboard in Q2 2022, giving employees and brokers a new fully-digital way to simplify their benefits setup process. Furthermore, 76% of US claims in the quarter were submitted digitally, an increase of 3% from the first quarter of the year.
Meanwhile in Asia, 83% of new business applications were submitted digitally in Q2 2022, up 70% from Q2 2021, and claims submitted digitally increased by 15% from the prior year quarter.
Sun Life has a long history of innovation and has committed to investing in digital technology to find innovative and creative ways to enhance the experience of clients and brokers.
As part of this effort, the insurance giant recently appointed Chris Wei to its executive team in the newly created role of executive vice president and chief client and innovation officer, reporting directly to Strain.
"Chris joins our executive team in this new global cross enterprise role leading Sun Life's commitment to client experience excellence," said the CEO, expressing his excitement to welcome the new executive leader, who, in addition to his innovation role, will also lead Sun Life's sustainability, global marketing, and corporate communications functions.
"Chris will be responsible for identifying and cultivating innovative solutions focused on achieving our purpose, including establishing measurable targets, while maximizing our impact to foster a sustainable society and healthier planet," Strain added. "[He] brings more than 25 years of global leadership experience in insurance and wealth management, and we're excited to have his depth of knowledge and experience on our team."
Read more: Manulife Vitality: Changing the conversation for life insurance advisors
Sun Life's progress in digital innovation and client engagement factored in a strong quarter for the giant in Canada. The firm reported underlying net income growth of 19% year-over-year, with its insurance earnings driven by business growth and improved disability experience.
Canadian insurance sales in Q2 were $218 million, up 11% year-over-year, driven by large case group benefits sales in Sun Life Health. In the health insurance segment, morbidity reflected improved disability experience in the quarter, driven by lower claims volumes and shorter claims durations. This is, in part, connected to the insurer's investments in innovation to increase efficiencies in the claims process.
Strain summarized: "Overall, we saw good growth across the business, despite challenging conditions."