Great Resignation: Transient labour market causing business concerns | Insurance Business Canada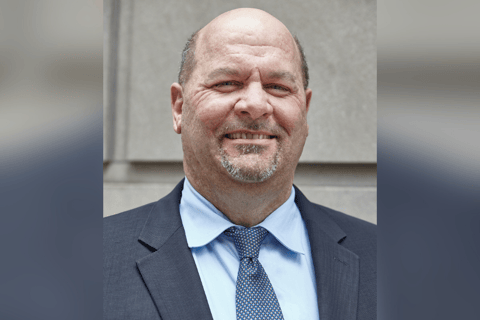 The COVID-19 pandemic has been hugely disruptive to the labour market, leading to what many are calling the Great Resignation, or the Great Reshuffle. Over the past two years, there's been an explosion of people seeking job changes in the hope of securing better pay and work conditions. This has made it difficult for companies to attract and retain skilled workers.
Shortage of a skilled workforce found its way back into the top 10 global risks in the Allianz Risk Barometer 2022, reaching ninth position, up from 13th in the 2021 survey. The barometer, which is based on the insight of 2,650 risk management experts from 89 countries and territories, also found that shortage of a skilled workforce was a top five risk in the engineering, construction, real estate, public service and healthcare sectors, and it was the top risk for the transportation sector.
"The shortage of skilled labour is concerning for businesses worldwide," said Thomas Varney (pictured), ARC Regional Manager, Allianz Global Corporate & Specialty (AGCS). "With the pandemic, this risk was bumped down the barometer [to 13th position] in 2021 because other things took precedence, but now it's right back up there as a serious concern."
As of December 2020, it is estimated that the global talent shortage reached 40 million skilled workers, and, by 2030, Korn Ferry estimates that this could reach more than 85 million people, resulting in the loss of trillions of dollars in economic opportunity for companies.
Read next: Burnout plaguing one-third of Canadians
As countries around the world slowly get the pandemic under control and economies start to reopen after lockdowns, employers are reporting that they are unable to find enough skilled workers. Furthermore, potential employees in the marketplace are expressing new expectations about the workplace, with many demanding flexibility over when and where they work.
While Varney admitted he's "longer in the tooth than some," he does believe there are some generational differences in how people approach careers, with younger generations (those in their mid-20s to mid-30s) not necessarily entering jobs with a long-term mindset.
"It's hard, at times, to build a team concept or an approach for a business when some of the employees are a bit transient," he said. "It's something that needs to play out, and we need to watch it and consider: as people leave the workforce, what skills remain or are needed in the workforce to replace them?
"From my experience, I can see that it takes a long time for people to gain the experience and skills needed to do certain jobs – that's not something that happens overnight. So, businesses need to be thinking about how they're investing long-term in their workforce."
Read more: Finding a solution to BI - the most feared underlying risk
This is not an easy risk to mitigate. In the past five years, shortage of skilled labour has ranked highly in the Allianz Risk Barometer, hitting 13th position in 2021, sixth position in 2020, 2019, and 2018, and seventh position in 2017. While it may not be easy to correlate to financial loss, the talent crisis is up there with systemic business risks like climate change, cyber, supply chain disruption, and business interruption.
"The question on the minds of many business leaders is: how do we backfill positions when you have large amounts of workforce leaving? People are calling this the Great Resignation because people are moving on and trying new things, perhaps after rethinking their priorities as they've been home during lockdowns," said Varney.
"With that aspect, I think this becomes even more of a pressing issue, because a lot of the workforce may be in transit, either from employer to employer, or even to different industries. That lends itself to the question: how does an employer become an employer of choice that people will gravitate towards? That's critical because the labour market seems to be very transient or fluid at this point in time."