Why hiring diverse talent is critical for insurance | Insurance Business Canada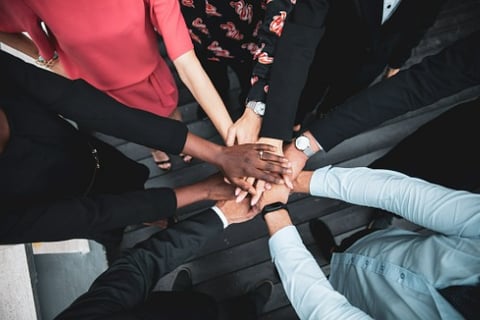 Diversity, equity, and inclusion (DE&I) is now a top priority in the Canadian insurance industry. Over the past few years, insurance carriers, brokers, MGAs and industry associations have been investing heavily into DE&I initiatives and programs in order to attract and retain a more diverse talent pool (something the insurance industry is in dire need of) and to establish a culture that welcomes and supports workers from all backgrounds.
"It's not only the right thing to do," stressed Sonia Boyle, chief people officer at Gore Mutual Insurance, when hosting a diversity panel at the IBAO's 2021 virtual convention. "There are [also] really compelling business reasons to focus on diversity, inclusion, and belonging."
She pointed to several McKinsey & Company studies that highlight how the business case for DE&I is stronger than ever. In May 2020, McKinsey released a report called 'Diversity wins: How inclusion matters,' which revealed that large companies in the top quartile for ethnic and cultural diversity outperform those in the fourth quartile by 36%. Furthermore, companies in the top quartile for gender diversity were 21% more likely to have superior value creation, and, as Boyle noted, the numbers are "equally compelling" for ethnic and cultural diversity.
"We've all heard and read about the great resignation," Gore's chief people officer added. "Almost half of those surveyed in the McKinsey study said a key reason they would leave their organization is not really about work/life balance; it's really about the fact that they don't feel a sense of belonging. And … in another McKinsey study, 40% of millennials said they won't accept a job at a company that is not inclusive."
Read next: Why DE&I is important to Westland's successful growth strategy
Nicole Burrell, broker relations director at Unica Insurance, said one of the main reasons why all businesses should focus on DE&I is because "representation leads to education". As a staunch supporter of DE&I throughout her 21-year insurance career – 13 of which have been dedicated specifically to the broker distribution channel – she said she's proud to work for a company like Unica, which has made considerable strides in DE&I of late.
"I look at the company I'm currently with today, and it's amazing how our entire commercial team is led by females," she said. "Typically, in the insurance industry, the commercial sector has been a male-dominated side of the business. But for our company, I'm able to see that our VP is female, our director is female, our manager is female - of all different diversities too - and we are able to deliver profitable growth and some amazing results. It's nice to see that glass ceiling shattered in a sense for Unica Insurance, where we're able to show what a group of women can do."
To build on that positive momentum, Unica is focusing heavily on talent acquisition – in particular, attracting and retaining diverse talent – while also promoting top talent from within. Now, Burrell has encouraged other firms to reconsider their hiring practices, especially now that the COVID-19 pandemic – and resulting hybrid working culture – has erased some of the geographical limitations that used to impact people's career decisions.
Read more: DE&I all about "bringing humanity into the workplace"
"Now you can search from a wider area to get the talent to come to work for your company," she said. "Hiring outside of your area is definitely an opportunity right now. The technology is available, so you can always find ways to use it. I can't stress enough that the technology is here for us to reach this new talent, and then you can help to erase some challenge stereotypes and misconceptions."
One issue for some insurance brokerages when it comes to hiring diverse talent is that they're family operated, and, as a result, sometimes diversity is not as easy to achieve without a willingness to expand control of the business beyond family members.
Dahabo Ahmed-Omer, executive director of the Black North initiative – a non-profit organization committed to the removal of anti-Black systemic barriers negatively affecting the lives of Black Canadians – said family ownership is just one of the challenges that organizations are facing with regard to DE&I.
"There's no vacancies, we can't find Black talent, we're not sure if the expertise is there – there are so many 'why nots' but I think there's only one reason why companies should [embrace DE&I], which is that the opportunities are so much greater when you do," Ahmed-Omer commented. "It's incredible when you [a business] look at the state you're in right now, and you're able to look at yourself and your business and say: 'Where am I trying to go? What is this business doing? Who is it serving?' - and when you're able to answer those questions in an equitable way, and you're able to ask yourselves the questions that are going to be really difficult to answer and are going to make you uncomfortable, ultimately I think they're going to get you to that path of fairness, and then you'll start to see opportunities.
"These challenges have to be turned into opportunities. I keep saying that over and over again, because it's not what prevents us; it's actually what allows us to grow."