Staying afloat as the pandemic impacts the global supply chain | Insurance Business Canada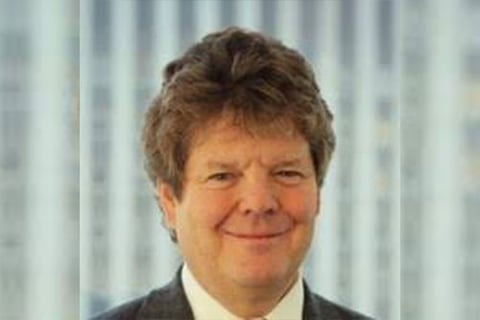 As an essential industry, Canada's marine shipping sector has managed to stay afloat amid the COVID-19 pandemic, but it's been far from plain sailing. The coronavirus has impacted the global supply chain in an unprecedented manner, dramatically increasing risks to cargo both in storage and in transit – especially when that cargo includes high-value, perishable and temperature-sensitive goods.
One of the biggest problems so far, not just for the Canadian marine shipping sector but for the industry in general, has been delays. In the short-term, there has been more than a six-week delay in shipments for cargo sourced from China, which has created a knock-on effect to the supply chain in key markets where Canada trades, such as Mexico. These delays have been exacerbated by shortages in road transportation – trucking and logistics – at ports.
Read next: Cybersecurity in marine space lags despite waves of attacks
"In the longer term, there is little visibility to forecast, which will have a material impact on transportation and logistics this year," said Susan Beardslee, principal analyst at ABI Research, a global tech market advisory firm. "The virus is now impacting the global supply chain, with a current estimate of 113 countries identified as reporting cases. Transportation requirements will be hard to predict. Both capacity and pricing swings are anticipated across transportation modes, with the associated impact to shippers worldwide."
At present, with the coronavirus situation in Canada changing daily, the key thing that Canadian shippers need to focus on is resiliency, according to Captain Andrew Kinsey (pictured), senior marine risk consultant at Allianz Risk Consulting (ARC). He commented: "In the short-term, we have to identify a plan B and understand that what worked yesterday may not work tomorrow. It's a very fluid situation. The key to this right now is communication and coordination. [The shipping industry and key stakeholders, including marine insurers] have to stay in touch more so now than ever before in order to constantly follow up, identify the different shipping routes, and identify where cargo is and how it will be moved one, two, or three steps head so that we can identify if there is a problem between a port closure or a lack of trucking assets and so on."
Read more: American Club reports solid 2020 P&I renewal
In order to be resilient in these challenging times, shippers need to make the most of technology – both existing and emerging – in order to track and monitor their cargo and to understand where it's headed and who is handling it. Major bottlenecks and delays at key marine cargo hubs have triggered an increase in transit time, which has caused particular challenges for shippers carrying perishable cargo or goods with threshold and stability requirements. While cargo insurance may cover perishable goods for spoilage if caused by a covered peril (whether pandemic is covered is down to the individual carriers), it typically won't cover loss of market or value deterioration as a result of late or delayed delivery.
"Cargo insurance generally excludes loss/damage due to delay," wrote Matthew Yeshin, marine, logistics and transportation leader at Marsh Canada, in a blog entitled 'COVID-19: The Impact on the Cargo Industry'. "Carriers and cargo insurance are also not generally responsible for additional costs incurred as a result of cargo being discharged short of the intended final destination, or delayed in warehouses, although cargo insurance will usually continue to provide physical loss/damage coverage on the goods.
"Coverage is provided for general average expenses if triggered by the carrier, but insurers will expect cargo to be managed in a way that mitigates/minimizes potential losses. As it is difficult to predict where restrictions on shipments may be imposed or how losses may develop, it will also be very hard for insurers to provide specific advice on every situation, so insureds should act sensibly and maintain records of decisions and the costs incurred."
With sensible risk mitigation and loss control in mind, shippers are not only making better use of technology, but they're also starting to re-evaluate their supply chains, according to Kinsey. This was already happening pre-COVID-19 as a result of the uncertainty surrounding the US-China trade wars, but Kinsey expects it to develop as one of the longer-term impacts of the pandemic.
"Will there be more onshoring? Are we identifying secondary and tertiary supply chains that can be used in parallel, instead of having one sole source? Instead of having that one vendor, can we diversify and spread out our risk? Those are the types of questions that insureds should be asking," said Kinsey. "This is really a time where people are looking at developing a more robust supply chain. And the key to a lot of this is to monitor the situation, to stay on top of everything, stay informed and stay engaged, because the situation is changing on a daily basis."