TSB slams fishing industry following deadliest year in a decade | Insurance Business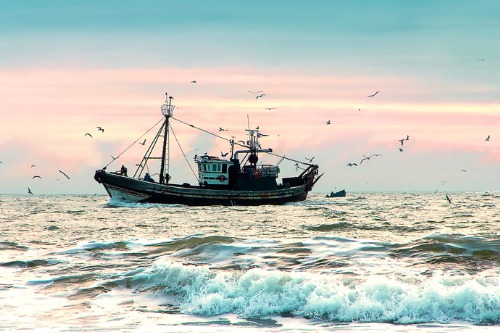 With 2018 shaping up to be the most dangerous year yet for fishing, the Transportation Safety Board of Canada (TSB) is calling out the industry for lax safety protocols, which led to the highest number of fatalities fishing companies have seen in more than a decade.
The board recently released its annual Watchlist report, which found that for 2018 so far, 17 people have died aboard fishing vessels – the most since 2004. Called a "disturbing safety record" by TSB, the deaths were mainly due to crew members not wearing personal floatation devices and/or deploying safety signals.
"The industry's safety culture still has a long way to go before its members stop accepting more risk than is necessary," said TSB chair Kathy Fox in a statement.
CBC News reported that fishing vessel deaths continue to fluctuate over the years. In 2004, there were 17 deaths, eight in 2016, and just three in 2017.
Of the 63 fishing vessel deaths that occurred between 2011 and 2017, nearly 43% were due to a crew member falling overboard – 35% blamed the accident on the stability of the vessel. TSB noted that in 80% of the 63 deaths, the use of a personal flotation device could not be determined. In 44% of the death cases, the crew did not send emergency signals to authorities regarding the overboard accidents.
TSB remarked in its report that a major hazard – not just among fishing crewmen, but also commercial drivers and pilots – is employee fatigue.
"Pervasive, especially in a 24/7 industry where crews can work long and irregular schedules across multiple time zones, fatigue has been found to be a risk or contributing factor in more than 90 TSB investigations since 1992," the board said in a statement.
As part of the report, TSB made a number of recommendations for fishing companies:
Federal and provincial authorities should work together to maintain regulatory oversight of commercial fisheries.
Transport Canada should release user-friendly guidelines on vessel stability.
Harvesters must adopt the new guidelines, on top of current regulations.
There must be evidence that harvesters changed their behaviours around safety measures, such as flotation devices, immersion suits, emergency signalling devices, and safe work practices.
Related stories:
Hurricanes and retirements rock the boat in the marine insurance market
Report - maritime sector not prepared for evolving global risks