Why marine matters – and beyond: changing the industry with Amwins' Alex Rosas | Insurance Business Canada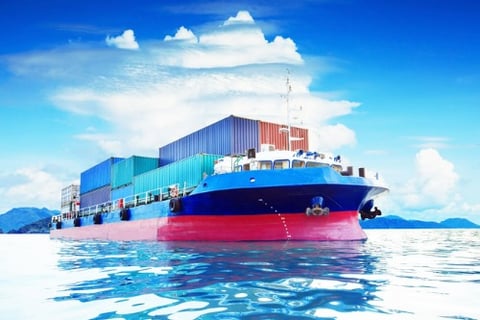 "Marine is extensive," reflected Alex Rosas, president, Amwins Specialty Logistics Underwriters, when asked to give an overview of the sector. "It covers dozens of lines of business."
It's precisely this multi-faceted umbrella categorization, Rosas believes, that makes marine a good barometer for the insurance industry in general – the good, the bad, and the things that need to urgently change.
With that in mind, then, how exactly is marine faring at the moment?
"A big problem with the logistics industry is that it is not seen on its own merits but rather tucked in behind cargo, which in itself is already a sub-section of marine. Logistics is way more than that and should be seen entirely separate because it incorporates lines both from ocean marine and inland marine," he said. "We are in the cargo space. Cargo saw a good year last year in terms of rate increases, and now it looks like things are going to curve to the softer side. That is sad in general – we have one good year, then all of a sudden we have plenty of additional capacity and everybody industry-wide is lowering prices. That pattern has repeated itself over time, which means that the problem is not being fixed at all - short-term data usually does not represent a trend."
Marine in general, Rosas went on to explain, has also been negatively impacted by the pandemic.
"We're talking about international trade and world economy here," he said. "We have ships stuck outside of the Port of New York and Long Beach, California. And we don't have a workforce prepared for this. We're seeing the supply chain impacted already. How long will it last? That will depend on the ability to find employees.
"In terms of actually insuring marine and inland marine, I think the market needs to take an underwriting profitability approach. And I don't think we're going to see a healthy market until we are 100% committed to do that.
"Simplicity for me is the short-term solution. We need to keep it simple. A lot of the industry has gone and derailed entirely from what insurance outfits should be doing and what their main goal should be, which should always be underwriting profitability."
This is where Rosas is determined that Amwins Specialty Logistics Underwriters can set an example for the rest of the industry to follow. But what are the solutions embedded in the Amwins approach?
"If we're going to have long-term solutions," he explained, "we have to understand what the problem is. We need to understand that a good year doesn't mean that the next decade is going to be good.
"We also need to understand that we have a massive generational gap in terms of experience in marine and logistics. The average age of any outfit doing logistics is about 50. That's just not working. Why? Because you are going to have some people retiring without any succession plan in place. So, we need to become mentors and hire younger people; we need to consider this our duty and legacy toward a healing industry.
"We have an aging market that has not taken care of mentoring a younger market. We need a new generation with a responsible profit-driven mentality. And, for those who have been in the industry for 15 to 20 years, it's imperative that we take it upon ourselves to mentor the next generation and foster that mentality. It's going to take time. It's a long-term solution, but it's the only solution. The solution can be explained by three key words – education, education, education – and I can't reiterate that enough.
"At Amwins we're hiring very young, very talented, very dynamic people. We're looking for teachable people who are willing to learn and who understand the importance and appreciate the philosophy of profitability and service.
"Amwins has a long-term mentality as a whole. We're not thinking about five years from now. We think about 150 years from now. And that's the type of mentality that fixes problems. It's not putting a Band-Aid on a problem. It's literally aiming to fix the problem."
So is Rosas optimistic that the industry will follow suit and help craft his vision?
"I'm always optimistic," he said. "Always, always optimistic. We can do it. We can see this industry flourish."