iA Financial hosts philanthropic contest to mark its anniversary | Insurance Business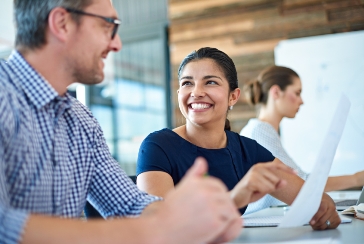 iA Financial, in celebration of its 125th anniversary, is launching a nationwide philanthropic contest with the aim of helping a charitable organization reach one of its goals.
Recognized charities in Canada have until September 30 to submit a community project to the contest; winners will receive $125,000, to be used to fund their promising initiatives.
Tell your carrier how they can better serve you. Take our annual
Brokers on Carriers survey
today.
Search and compare insurance product listings for Non-Profit Organizations from specialty market providers here
"Charitable organizations, like companies, hope to grow. They want to help even more people and contribute more to the development of their community. That is why, today, we are offering them the opportunity to obtain the means to achieve their ambitions with major financial support," said iA Financial president and CEO Yvon Charest.
"This is one way for us to leave a lasting mark on a community," added the known philanthropist.
Charitable organizations must meet the following criteria to be eligible for the contest:
Be registered with the Canada Revenue Agency
Aim to improve the quality of life of Canadians
Operate in the health, education or social services sectors
Provide assistance to individuals – the insurer is not looking for organizations that help other organizations
Propose a project to be launched in 2018
Project proposals submitted will be reviewed, whether they are big or small in scope. At the end of the submission period, 10 projects will be selected by the jury and presented to the public. The project that garners the most votes from the public will be declared the winner, and the respective charitable organization will receive $125,000. The remaining finalists will be given $12,500. The winning project will be announced on December 11.
Related stories:
iA Financial Group board of directors member steps down
Industrial Alliance appoints new chair for its board of directors