IBAC contributes to food bank network's pandemic response fund | Insurance Business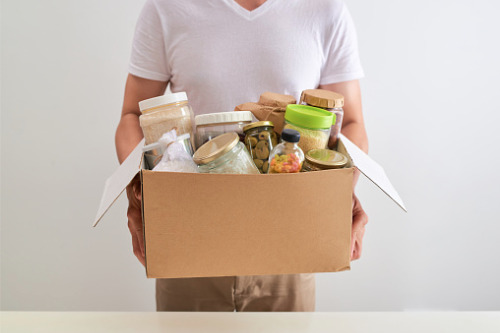 On behalf of its 11 member associations, the Insurance Brokers Association of Canada (IBAC) has donated $25,000 to Food Banks Canada.
The donation will go to Food Banks Canada's COVID-19 Response Fund, to support food banks and community agencies throughout the country as they continue to serve local communities during the pandemic.
Food Banks Canada is a national charitable organization that supports a network of provincial associations, affiliate food banks, and food agencies that work at community level to relieve hunger. The network is comprised of more than 3,000 food banks and community agencies.
"Insurance brokers have a long and proud tradition of volunteerism and community support in virtually every city and town across Canada," said IBAC president Kent Rowe. "During the pandemic, brokers are seeing the increased need in their communities and, naturally, they want to help. IBAC and its members are more than happy to offer assistance to the many Canadians who are facing challenges in these uncertain times."
"Insurance brokers serve not only their clients, they also serve their communities," said IBAC CEO Peter Braid, who added that the association is pleased to support Food Banks Canada and its network, "particularly at a time when so many families need this additional assistance."
Chris Hatch, the CEO of Food Banks Canada, gave his thanks to the generous support IBAC has provided.
"In a time of crisis, it is heartening to see the number of individuals and organizations that are stepping up to help those in need," Hatch said. "Together we will make a difference."