Putting others FIRST in the coronavirus pandemic | Insurance Business Canada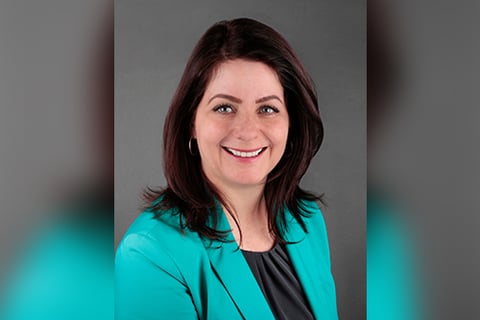 Giving back to the community has always been a priority at FIRST Insurance Funding of Canada, but when the COVID-19 pandemic had the company packing up its things to work from home, it meant many of its annual charity initiatives would also have to be put on hold, as most fundraising relied on the team being in the physical office.
With that in mind, the team knew it needed to find a new way to support the community, especially as the pandemic had put so many in difficulty.
"We usually vote on a charity every year and work to collectively raise money for that cause each year, but when we were brainstorming on how to help during the COVID-19 pandemic, we couldn't pick just one," said Crystal Macklin (pictured), senior vice president of marketing and communications at FIRST Canada. "There are so many important movements happening right now and we wanted to allow our team members to choose exactly what they wanted to support."
Each individual employee was given the opportunity to donate up to $250 on behalf of FIRST Canada to support the issues that mattered most to them. For Macklin, making the decision was more difficult than she imagined, but she eventually landed on Foodshare Toronto.
"My grandmother really inspired this decision," she said. "I grew up underprivileged, but even though we didn't have much money, she gave her time. She was actively involved in the community and I would help at a local church before school preparing breakfast for school children who needed a good meal to start their day. I experienced first-hand how rewarding it is to donate and volunteer through my grandmother."
Foodshare Toronto partners with communities to support gardens, markets, and urban agriculture projects across Toronto, offering programs to support skill development and empower people to make healthy choices through hands-on participation in growing food. It has a number of initiatives, including its COVID-19 emergency food box to ensure that people facing food insecurity during the pandemic are getting access to what they need.
Donations from across FIRST Insurance Funding of Canada have gone to diverse organizations from the Black Lives Matter movement and Aboriginal support to animal rights and rescue organizations, environmental preservations, mental health associations and local food banks. Other donations went to children's hospitals and cancer foundations, among others. With employees across Canada in Ontario, BC and Alberta, each team member had the opportunity to make a difference in their own communities.
Feedback has been phenomenal so far, according to Macklin, with everyone expressing pride on being part of a company that is able to give back during tough times. She added that the unified message from all the staff was one of gratitude to CEO Stuart Bruce.
"He has been supportive and understanding during this time of uncertainty and stress," she said. "He went to bat for us and convinced our parent company to approve this initiative so we could access the funds, and not only did they approve it, they adopted it in the US as well."
One part of a broader mission
Joining the insurance industry almost 15 years ago, Macklin says she remembers being struck by how truly caring the people were, and their genuine interest in being part of the community, whether by participating on local community boards, volunteering or sponsoring a local sports team.
"The insurance industry is very symbiotic, like an eco-system, and if you think about it, that is the very premise that insurance was built on; the many protect the losses of the few," she said.
When the pandemic first started, brokers needed carriers to be flexible in policies where possible. Macklin says FIRST Canada tried to be helpful to brokers where possible, by adjusting repayment schedules, deferring payments, and waiving fees, so they could, in turn, help their clients. Everyone within the organization came together and spent a lot of time learning to use new tools and building new skills, while working in a new work-from-home environment, to support each other.
"We like to think of ourselves as innovators, but we've pushed ourselves beyond what we ever thought we could do. Necessity is the mother of invention and if you asked us last year if 100% of the company could work remote, we would have said 'no'; yet here we are," said Macklin.
FIRST Canada has also launched digital and customizable forms for brokers to give clients payment options, which turned out to be vital during the pandemic. At the end of the day, Macklin says keeping a sense of community was of utmost importance, and through their charity initiatives and emphasis on the team, they've been able to do that.
"Those building blocks needed to be in place before the crisis, and we were lucky to have that strong leadership in our organization," she said. "I think pressure highlights what's already inside, and those attributes shine through in times of crisis."
Find out more about FIRST Insurance Funding of Canada and its charitable efforts by following this link.