Westland Insurance pushes affordable housing initiative | Insurance Business Canada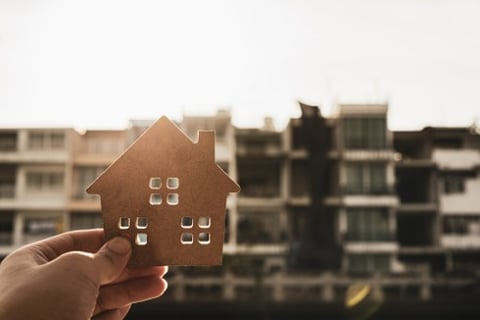 Westland Insurance Group has committed $25,000 to the Women of Options campaign, which aims to provide affordable housing to residents of Surrey, British Columbia.
The initiative, spearheaded by charity group Options Community Services, aims to raise $1.5 million to fund a housing complex at 81st Avenue and King George Boulevard. It is a collaboration with 50 influential South Fraser women and Option's sister organization Habitat Housing Society.
Westland Insurance's contribution is made available through its recently established Westland Amplifying Initiative, in which the insurer will be investing $1 million to assist projects in communities where it has a presence.
"The intent of the Amplifying Communities initiative is to invest in projects that positively contribute to the fabric of our communities," said Jamie Lyons, president and chief operating officer for Westland Insurance. "We are pleased to be able to support such an important endeavour – one that will have tangible results and have a real and lasting impact."
Once the target funding has been raised, a 100-unit complex will be built at 8135, 8123, and 8109 King George Boulevard in Surrey. Of these, 30 units will be market rate rentals while the rest, designated as affordable housing, will be well below market rates, with monthly rent starting at $375.
"When people have the secure foundation of a safe and affordable home, often other things will also fall into place," said Christine Mohr, chief executive officer of Options Community Services and Habitat Housing Society. "Seeing someone move from danger to safety, it is indescribable. It is life altering. And we all do better when our neighbours are doing better."
Mohr also thanked Westland Insurance for its "generosity and support" in helping them move closer to their financial goal and to "make a difference to [the city of Surrey]."
Once completed, the housing complex will also host various community programs, including Early Years, mental health outreach, and family services. Occupancy is slated for mid-2023.