Apollo Exchange welcomes Berkley Canada | Insurance Business Canada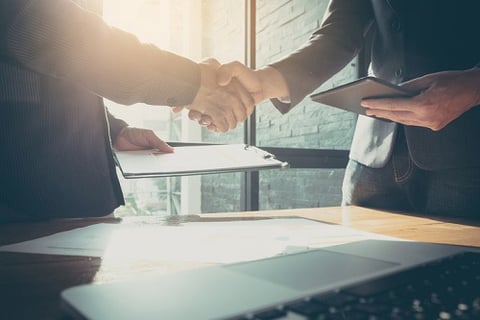 The APOLLO Exchange has partnered with yet another insurer to offer a new product on its digital marketplace.
APOLLO is collaborating with boutique specialty insurer Berkley Canada with its first product on the exchange being Tech E&O, a package offering which covers technology companies with revenues of up to $2 million.
Tech E&O will provide up to $2 million in professional liability and $5 million in general liability coverage, and it will also feature contents, cyber, and business interruption add-ons. In addition, consumers will have the option to pay for the policy in 12 equal monthly payments.
A release said that the product is now live on the APOLLO Exchange and is available to more than 70 brokerages registered to the digital marketplace.
"This is a great, forward-thinking product provided by our partners at Berkley Canada," said Apollo CEO Jeff McCann. "Berkley Canada was extremely fast moving, credit to their team for delivering great specifications and committing to the digital channel."
"We are excited to partner with APOLLO as the Exchange will give brokers access to our industry leading Tech E&O package in a fast, frictionless digital environment," commented Berkley Canada senior vice-president of specialty insurance Ashley Beales.
Beales added that Berkley hopes to add more additional capabilities to the Exchange in 2020.
Read more: APOLLO Exchange introduces help centre function
Earlier this month, APOLLO implemented a new Help Centre function to its Exchange, allowing broker partners to easily access resources and information.