Clients need education about E&O claims limitations | Insurance Business Canada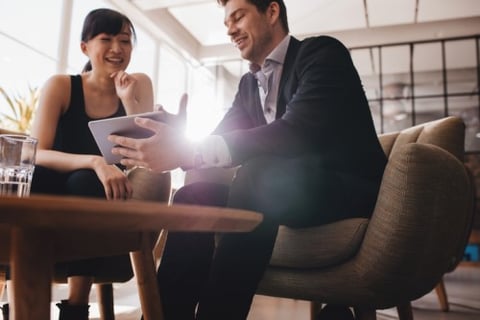 We all know the importance of professional liability insurance. One human error, lack of judgement, poor administration or a simple honest mistake can lead to an errors and omissions (E&O) claim that could burn a big hole in your pocket.
If a professional has a duty of care to a client, it is essential it is protected by E&O insurance in case the professional is found at fault for an event. The broker must obtain all the vital information about the foreseeable risks being underwritten in order to ensure the professional has the appropriate coverage in place.
This is the widely known role of the broker in the E&O insurance market. What is perhaps not so well understood is the role of the broker during the E&O claims process.
"The broker has a role to play in helping the insured understand whether to advance a claim," said Andrew
Mercer
, lawyer at Samis + Company. "They need to help explain the timeline involved for putting in notice of a claim or potential claim.
"There are often conditions in a policy with respect to timely reporting of claims. The broker has a role to play in helping the client understand from the outset the importance of making prompt notice of a claim. When the broker receives notice of a claim, they should pass that on to the insurance company straight away."
There are limitation provisions in a lot of policy agreements when it comes to making E&O claims. Many include a clause stating the insured must bring a claim against the insurer within a certain period of time. This can sometimes be different than the limitation period set out in provincial statute, explained Neil Colville-Reeves, lawyer at Samis + Company.
"We have a two-year limitation period in Ontario, but a lot of insurance contracts will have a one-year limitation to bring a claim," he said. "Brokers have got to make sure their clients are alive to that issue. It is essential they educate clients about the claims process."
Another point people sometimes miss is that liability policies require the insured to provide official notice of a potential claim, even if the full claim is never actually made.
Mercer said: "With liability policies, you must provide notice of a potential claim. The broker is involved in an important process of helping the insured understand what a potential claim looks like and when it should be reported to the insurance company.
"Brokers are different in how they handle claims. Some are very hands on, while others simply put the insured in touch with the insurance company and stand-off. Either way, they have a role to play in helping to ensure the claims process runs smoothly and that the client doesn't breach any policy conditions."
Related stories:
Is this the solution to brokers' E&O exposure?
Insurance agent has licences suspended