Epack 3: A Clear Approach to Complex Risks | Insurance Business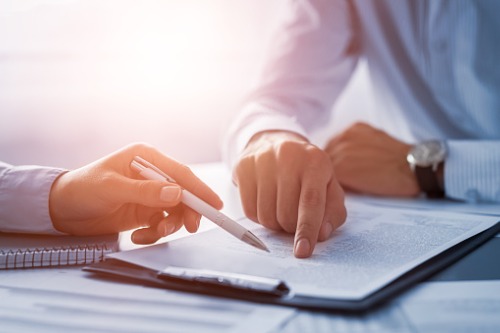 For brokers and insureds alike, contract certainty is paramount. For brokers, one of the easiest ways to ensure that the right solution is being provided to a client is to make sure that the terms are fully understood. Similarly, insureds value the peace of mind that comes with knowing how coverage will apply in the event of a claim. Epack 3 was designed with simplicity in mind and is a unique product that is easy to understand. Here are three easy-to-identify enhancements that are market leading and provide brokers and insureds with peace of mind:
1. Simplified Product Offering
Epack 3 is written in a clear and conversational tone. Unlike many insurance contracts, Epack 3 does not contain significant legalese. Instead, words like "you" and "yours" are used when referring to the insured and "we" and us" when referring the insurer. Several coverages have also been built into the base contract to reduce the overall need for endorsing. Examples include:
Shareholder Derivative Demand Costs including Books and Records sublimit
Social Engineering Fraud sublimit
Cyber Crime sublimits
Finally, the new product is substantially less wordy when compared to the previous generation of Epack products.
2. True Modular Form
Epack 3 is a true modular form with a dedicated declarations page for each coverage part purchased. Insureds can create a tailored coverage solution by selecting from eight available coverage parts:
Directors & Officers (D&O) insurance mitigates risk for directors and officers and their companies, helping safeguard against claims by competitors, shareholders and regulators.
Directors & Officers (D&O) Non-Profit insurance offers a tailored directors and officers liability solution to mitigate risks specific to non-profit organizations.
Employment Practices Liability (EPL) insurance addresses issues arising from internal practices and procedures, such as discrimination, harassment and wrongful retaliation.
Fidelity and Commercial Crime insurance helps address losses stemming from employee dishonesty, forgery, robbery or other specified criminal acts.
Fiduciary Liability insurance addresses exposures involving fiduciary duties arising from the administration and management of employee benefit and pension plans.
Technology & Professional Liability insurance addresses issues arising from failure to perform professional services or failure to exercise reasonable care in the performance of professional services.
Media Liability insurance addresses liability arising from content distributed to the public or, from the creation, acquisition or gathering of such content.
Cyber Liability insurance addresses liability arising out of an insured's obligation to protect private or proprietary third party information as well as first party losses for extortion, business interruption, network failure, data and hardware restoration, and reputational harm.
3. Compartmentalized Coverage
Epack 3 is drafted in a streamlined manner that clearly delineates coverage grants from coverage exclusions. By compartmentalizing definitions and exclusions within coverage parts and drafting the exclusions in a table of contents format, there is increased clarity and less of a need to toggle back and forth between the General Terms and Conditions and the coverage parts.
For businesses and non-profits of any size, Epack 3 is an easy-to-understand solution.
Learn more about our Epack 3 or contact your local underwriter to discuss how Epack 3 could benefit your clients.
Learn more about why Epack 3 is an easy-to-understand solution:
One or more of the CNA companies provide the products and/or services described. The information is intended to present a general overview for illustrative purposes only. Read CNA's General Disclaimer.
To access all other 2020 blogs: https://www.cnacanada.ca/web/guest/cnacanada/about/listofauthors
Abena began her insurance career in 2008 and has since gained diverse experience across personal, commercial and specialty lines of business. In her current role, she is responsible for underwriting renewal and new business for Private/Not for Profit and public companies seeking Management Liability coverages. She also oversees a co-op program designed to provide business students with hands-on management liability underwriting training.
Abena is a graduate of the Global Professional Master of Laws Program and holds the Canadian Risk Management and Registered Professional Liability Underwriter Designations.