Hockey Canada scandal – self-insurance and transparency | Insurance Business Canada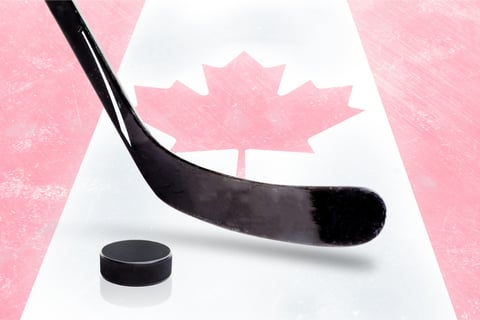 Hockey Canada has caught flak from across the country over its use of a "sex abuse fund" part paid for by membership fees, throwing self-insurance under the spotlight.
The federation was plunged into the public eye in May, when allegations that a woman had been sexually assaulted by eight former Canadian Hockey League players in 2018 came to light.
Since then, it has faced criticism from Prime Minister Justin Trudeau, had its federal funding frozen, and has pledged to review a fund that was revealed to exist through court proceedings.
Read more: Hockey Canada introduces plan to combat 'toxic' culture ahead of former VP of insurance's testimony
The organisation's National Equity Fund, as it has since referred to it on its website, was not mentioned in its latest annual report, which sets out that membership fees do go towards insurance costs.
Twenty one per cent (21%) of Hockey Canada's total funds went towards insurance costs last year, according to the report, while 13% of incoming funds came from insurance premiums.
In a July statement, the hockey body confirmed a pot exists and is partly funded by membership fees, and said that it has been used to pay for a "broad range of expenses related to safety, wellness and equity initiatives", as well as "insurance premiums and to cover any claims not otherwise covered by insurance policies, including those related to physical injury, harassment and sexual misconduct."
"Effective immediately, the National Equity Fund will no longer be used to settle sexual assault claims," Hockey Canada said in a later statement on July 20.
"Instead, it will be exclusively dedicated towards safety, wellness and equity initiatives, as well as insurance across our organization – activities which comprised 98% of its resources between 2014 and 2021."
Hockey Canada is not alone in facing up to uncomfortable allegations and calls to change its culture – Gymnastics Canada had its federal funding frozen last week amid calls for it to sign up with the Office of Sports Integrity Commissioner.
Nor is Canada the only country to see criticism over culture in sport, with organisations at a global level reeling from revelations.
In the US, in one of the most high-profile cases, more than 500 victims and survivors of Larry Nassar and others reached a US$380 million settlement last year with USA Gymnastics and the US Olympic and Paralympic Committee.
In June 2021, a US$14 million settlement was granted against USA Waterpolo and a California club, which ESPN reported would be paid by the organisations' insurers.
The impact of sexual assault can be life-changing, and organisations should do their utmost to stamp this out – but the unfortunate truth is that incidents happen, as recent cases have shown, and businesses and organisations need to be financially prepared to shoulder the risk when insurance might not cover it.
There are many reasons that organisations may self-insure, from a lack of capacity in the commercial insurance market, to covering deductibles, to topping up where claims outstrip policy limits, according to former RIMS president Lance Ewing.
"All of us have deductibles on our cars, our homeowners, etc., so you have two choices – you either set money aside for that, because inevitably it may occur, or you're going to take it out of operating income, which can hurt the overall profit and loss," Ewing said.
"[As for limits] if you only have a $1 million policy, and you have a $50,000 deductible, you might put $50,000 aside, but you may also put additional money aside for if you have a $2 million verdict against you – you may put another $1 million aside because that may be what the benchmarking is for those type of losses."
The harder the market, the more crucial it is to keep a captive or risk transfer, according to Ewing, and some organisations may find themselves facing "uninsurable risks", particularly in emerging areas such as cyber wherein rates have skyrocketed in recent years. Not self-insuring could leave organisations at risk of having to "bend the knee" to insurance companies, Ewing warned.
Read more: Captive insurance in Alberta: Another tool in the toolbox
Risk appetite will vary from executive team to executive team, and a new CEO may change "the tone at the top".
That a business or organization does self-insure – whether through a captive or another mechanism – should not be inherently suspicious, though transparency is key.
"It goes back to those checks and balances," Ewing said. "Those type funds that are earmarked there should be explained – sunshine is a great disinfectant, and so transparency and disclosure, whether it's written or oral, however it's told to those with a vested interest, should make sure that transparency is there."
Organizations should also be asking whether there is a better use of funds than simply reserving for claims, he suggested – such as prevention through training and education.
"[Where organizations are facing sexual harassment allegations] could it go to professional conduct training, sexual harassment and assault prevention training?" Ewing questioned.
"Where's the money coming from in terms of a risk control [and] prevention standpoint, not just [saying] 'hey, we've got a lot of claims, and we should keep funnelling money at those claims'."
As for reputation risk, how Hockey Canada and other organisations in similar positions respond to allegations will "set the tone and the tenor" for the next situation that might occur.
"If organizations – not just Hockey Canada – have built up great risk capital and can point to all the great things they've done over the years, that helps them in offsetting a crisis management situation," Ewing said.